Airfare, hotel accommodation and car rental may be three important things for travel preparation, but determining these aspects of the vacation is only the beginning of the travel planning process. If you want a smooth journey, then the key task is to take care of some basic tasks, such as researching destination activities, managing finances, and keeping your house organized, etc. There are 10 important things to do before you travel.

1. Find out if you need a visa
You need to get your visa as soon as possible. Contact the consulate in advance, cooperate with the visa agency, and do everything you need to make sure you are prepared in advance. Do not leave your visa at the last minute! Delays in paperwork may occur at any time.

2. Pay off the bill before leaving
If your bill has not been scheduled for automatic payment, please make sure to pay off any outstanding balance before you leave if you do not want to charge any unnecessary late fees.

3. Travel insurance is one of the things you don't realize you need. You may cancel or shorten your itinerary and don't want to pay high cancellation fees.

In addition, when it comes to any unpredictable medical expenses, travel insurance will save you money! Most health insurance plans will not cover treatment abroad, so it is important to obtain travel insurance that covers all upcoming health issues.

You need to choose the type of travel insurance according to your needs. In addition to health insurance, lost passports, theft of laptops, cancellations of flights, and other frightening circumstances can completely disrupt your trip.

4. Plan the first day of the trip
The first day of the journey is usually lost due to unfamiliar surroundings. First, you must drag your own large travel backpack and suicase to a resting place. Then, you have to figure out where you are, nearby attractions and how to best use your limited time.

You may need to take a walk in the park, which can help you determine the direction and get rid of travel fatigue and jet lag. Also, please check all nearby amenities, such as nearby lounges, balconies with great views or swimming pools.

5. Plan the last day of the trip
You can put some necessary things in a small bag marked "home" to store your door keys, car keys, taxi cash or toll cash, phone chips and documents needed to arrive at your destination. You need to allow enough time to go to the airport if you don't want to miss your flight.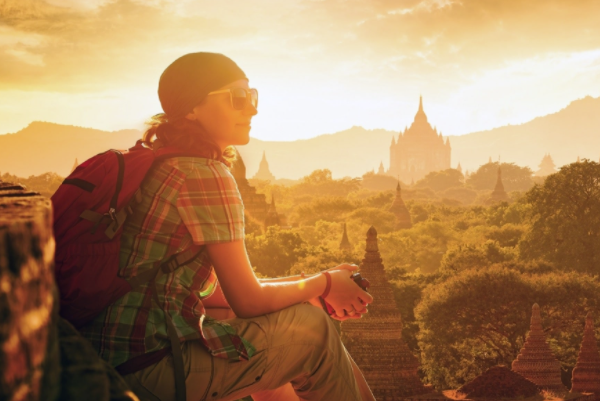 6. Copy all documents
It is recommended that you print one or two copies by yourself, leave a set of detailed information to friends or family at home, and create a specific folder in your email or Google Docs to store all the information. A copy of your travel documents should include passport, itinerary, travel insurance policy, emergency phone number, etc.

7. Check the weather
Weather is the important factor that is most likely to have a positive or negative impact on your trip, and it is also one of the things that many people take for granted. However, there are always exceptions to the usual weather patterns, especially during transitional seasons.

8. Check the public transportation map of the travel destination
If you don't want to drive everywhere, buses in some places are very useful for short trips. Doing some research online before departure. you can check fares, print out bus maps and plan your itinerary.

9. Find the ideal suitcase and carry on backpack
If you don't want to checked your baggage, a carry-on suitcase and a large travel backpack are more appropriate, but longer trips may require a larger suitcase.

During long trips, your travel laptop backpack can be used to store laptop and camera equipment. The suitcase can be used to store daily necessities.

10. Make a list of items to bring
Including essential items, such as passports, travel routes, prescription drugs, first aid supplies, chargers, adapters, clothes, toiletries, etc. Check your checklist carefully to make sure you don't forget anything important.