1. The flight distance

Of course, longer flights usually end up costing more. It's not just oil that adds to the cost of airfare, but also paying for staff, overflight, extra food and drinks on board... but this isn't absolute, there are some that fly further afield but are cheaper.

2. Flight time affects fares

Seasonal and holiday travel can have a huge impact on the price of your flight. When more people are traveling with family or with friends, airlines will of course maximize their profits based on the limited seats on the plane - increasing prices. Like the Super Bowl or the convention? Is it reopening tourism after a pandemic shutdown, as Australia has recently done? Or what could be causing the unusually low demand, such as recent natural disasters or proximity to conflict areas?

So, when you want to travel around a certain holiday or New Years, or to a winter destination during the snowy months, you need to be prepared to pay higher than usual ticket prices. However, this is good news for budget travelers - you can choose to travel in the off-season.

Airlines are considering seasonality and timing of holidays, but also different prices for each day of the week. While you might think it doesn't matter, the day of the week your flight is one of the factors that many airlines take into account when pricing. And the price of air tickets at different times of the day is also different. So even an hour can make a difference, especially on a competitive route.

Certain days on Tuesday, Wednesday and Sunday are considered the cheapest days to book a flight. Other days of the week coincide with weekends, when a lot of people are traveling, so prices are highest.

3. Competition among airlines

The more airlines there are, the happier the passengers are. Fierce competition means lower fares. When other airlines start operating the same routes as those already on the market, everyone has to lower their prices to stay competitive and win customers. Some routes are heavily serviced, so they are usually cheap.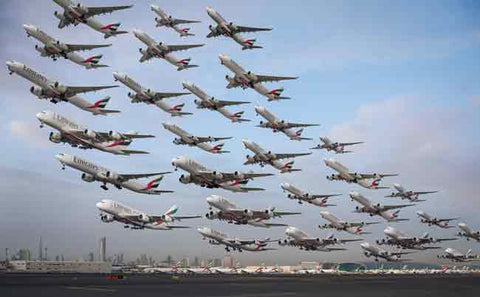 4. Ticket purchase time

If you buy at the last minute - usually within 7 days of departure, like a business traveler - you'll pay a hefty premium. This means that tickets booked 3-5 months in advance of your travel plans will be far less expensive than tickets booked 2 months before your travel date.

The best time to buy a domestic ticket is between three and a half months to two or three weeks before departure. The best day to buy is Tuesday, starting around 3pm ET.

5. Low-Cost and Full-Service Airlines

At first you may be excited and proud that you are buying a low-cost airline that is far less expensive than other airlines. But wait until you start going to TSA check to actually reach your destination, you'll be surprised why a cheap fare might cost you more money than usual at the end of the day.

Let me tell you why! Airlines are required by law to advertise fares that include all taxes and fees. However, these taxes don't include everything you might want to buy, such as full-size carry-on luggage, checked luggage, drinks on the plane, or even a printed boarding pass.

This is the nature of low-cost airline profitability. While they sell extremely low-priced tickets, they charge a premium for everything they can do.

If you don't know much about which airlines are budget airlines and which airlines offer full service, be sure to check what's included in any results returned by Skyscanner or Google Flights.

6. Oil prices
That's a big deal because nothing increases an airline's operating costs more than the price of jet fuel. It's a good thing that fuel prices haven't risen since 2019 and haven't seriously affected fares.
7. How much luggage carry

Anyone who has traveled knows that some people go out of their way to fit a travel backpack into a Under Airplane Seat - just to save on extra checked luggage costs, while also being able to travel the lightweight backpack way. Checked baggage fees are actually part of the fare. You'll save yourself a lot of checked luggage costs if you carry more efficient stuff and avoid stuff that's less practical.

Therefore, before buying a large travel backpack, you need to confirm whether the size of the backpack meets the size of the under airline seat. If so, then you need to consider how the quality of the backpack is. Only choose a high-quality backpack that can carry a lot of things without tearing and other problems. Matein has always been committed to making quality backpacks that are affordable.

This carry on backpack will be your best choice. Two padded grab handles are set on the top and the side of the travel backpack, making it easily to take the bag from an overhead bin. Designed to fit the maximum size allowed on an IATA flight, available to fit in the overhead compartment and the under seat storage in flight.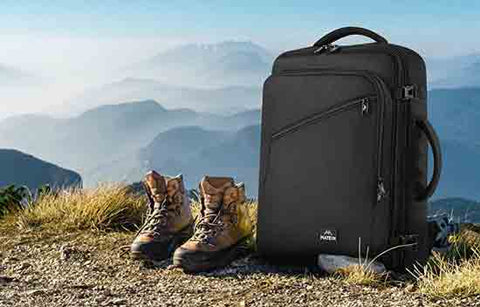 8. Introduce fares for new locations

When seats to some of the new locations were first sold, airlines preferred to sell them at a discount, enticing customers and realizing that it was now very cheap to fly to the destination. If you are good at exploring some new travel places, you will get cheaper fares from them.

9. Fill to seat

The main factor that determines an airline's price is whether the airline trusts it to fill all the seats. If sales are lagging for a long time, so that departure times remain well below load factor, prices could fall significantly. Conversely, if for some reason sales spike and flights start to fill up, prices will go up.

Knowing what factors affect airfare prices can give you a better idea of ​​when it's best to buy an air ticket.