1.This popular backpack boasts over 40,000 rave reviews, so it's clearly earned its place as Amazon's choice school laptop backpack. See what other backpack reviewer how to introduce mlassic backpack.

"The outside of the MATEIN backpack is a durable, water-resistant polyester, so books and gear never suffer when it's raining or snowing. The padded over-the-shoulder straps are comfortable and adjustable, and this pack comes with a bit of extra security to boot. You'll get a USB charging port to keep your phone topped off, and a hidden anti-theft pocket for money and devices sits just behind your lower back. This rucksack is large enough to hold a 15.6-inch laptop, a tablet, plus lots of books."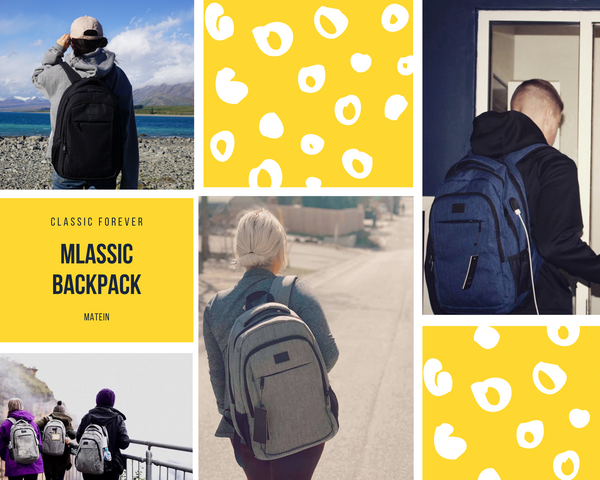 Not only 15.6 inch backpack, we also have many colors and 17 inch for you to choose! You will find exactly what you want back-to-school backpack on Matein.

2. Many students would carry some snacks or lunch to school. But it's a bit cumbersome to carry another lunch bag. That means you need a backpack with lunch box. And this backpack is your pergect match!

Just carry what you need and ice pack in the lunch box, that you food will keep cool in 2-4 hours. That will keep warm in 2-4 hours! Don't worry about lunch problem.

3.Some fashion girls may looking for fashion bags to carry. It's possible to choose a large compartment tote bag to carry all books and laptop.

This black tote bag is a classic bag yet stylish. If you choose floral one, it will eye-catching and it's great choice if you want to look different from others.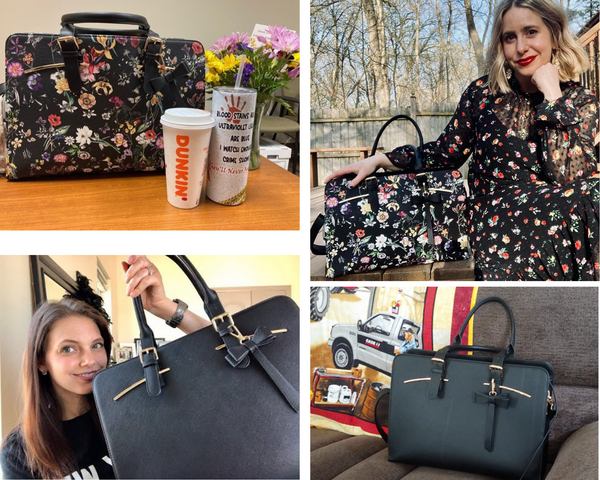 4.As we all know, some major school need us to bring a lot books to go to school. It will gonna hurt your back if you carry a lot books. like nurse school, they will carry many professionaal books to school.

How they can reduce hurting their back? It's perfect choice to choose rolling backpack. You just need to roll on the ground. But if your school have many stairs to go and it's hard to carry this rolling backpack. Choose the backpack you need according to the actual situation.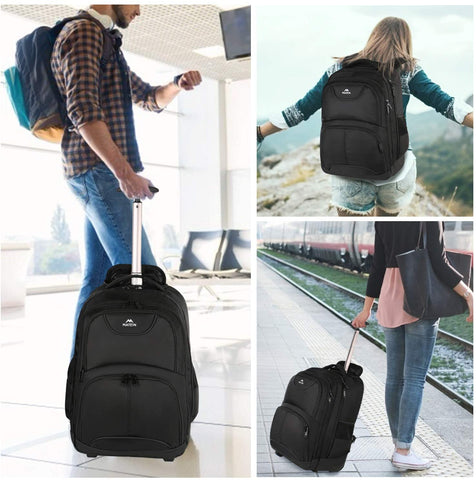 5.If you are worried about the valuables in your backpack being stolen, you can choose this hard shell backpack with lock. Normally, the school is not recommended to bring valuables to school. But there is something important we need to protect it.

This hard shell backpack is a stylish backpack. The hard shell style give us visual impact. Perfect choice for men.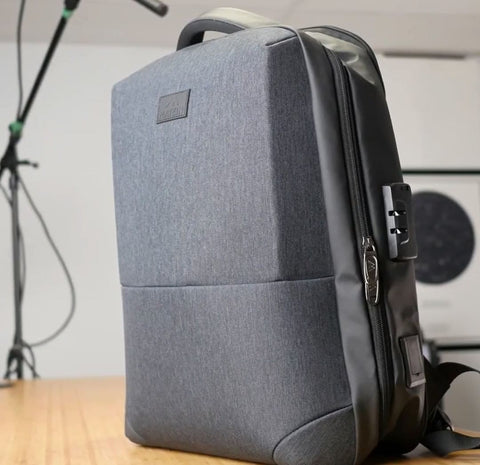 That's all I want to introduce to you as a special guest on Matein blog. Hope you would like my content. As Matein big fans, it's our honor to write this blog.