Hiking is a fun and relaxing way to experience outdoor activities with family and friends. When hiking, you can explore places in the natural world that are not reachable by roads. Let you no longer worry about time, work and other pressures, and awaken your curiosity. In the journey of nature, nothing is more important than re-establishing contact with family and friends.

Being prepared does not mean that you should pack everything and the kitchen's thing into a 4 x 4 size, just to keep everything you need. You can complete similar operations by putting some key items in your backpack. For example, Matein's large travel backpack will provide you with enough space to store your essentials and provide enough comfort for a day trip.

1. Research clues
If you don't know the way to go and what you will encounter on the mountain road, it is difficult to prepare for a hike. Although there are some great guides and maps, they rarely contain all the current information needed for a safe hike.

One of the best resources is your local hiking club. Local hiking clubs can introduce you to like-minded people and give you great ideas about local hiking trails.

2. Physical preparation
Hiking is a sport activity. Although this is only walking, you will find yourself exhausted easily if you are walking on rugged terrain with a 17 inch backpack. If you have just started exercising, consult your doctor and check to make sure you are healthy enough to start hiking.

Stretching before and after hiking is very important. The advantage of hiking is that the more you hike, the stronger you will become. After all, hiking is very helpful for improving fitness, losing weight and reducing stress.

3. Prepare travel plans
Before taking an adventure outdoors, prepare a "travel plan" to let people know where you are going. Make sure to leave a copy of the travel plan at home. It is best for this person to wait for your return and have sufficient responsibility to request further assistance.

Include the following in each travel plan: your name and companion's name, emergency contact information, departure date and time and estimated return time, places to hike and follow the route, transportation equipment and contact agency.

When on the thread head or thread, make sure to log in (log out) to the register. This is very important if you change the suggested route or plan. If rescuers are looking for you, their first step is to check all login registration forms.

4. Hiking with friends
Although hiking alone is fun, for safety reasons, hiking with some capable people is a good thing.

But please be careful not to hike too much, as this will damage the environment. Hiking parties in most wilderness areas can only accommodate up to ten people.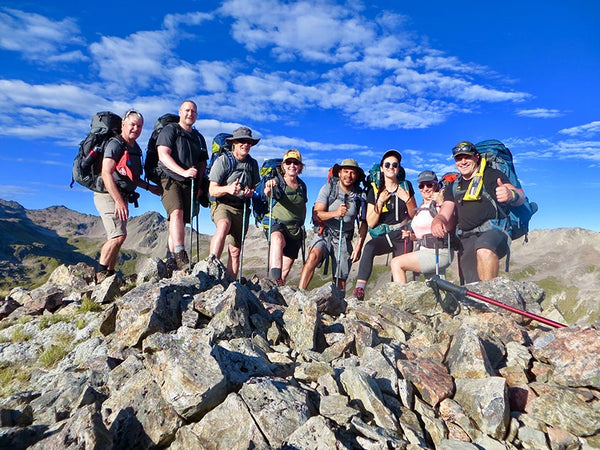 5. Use trekking poles

Will my knee hurt while hiking? According to several studies, trekking poles can reduce knee fatigue by up to 25%. Not to mention their general help in stability. Avoid buying the cheapest trekking poles in large stores, which are mostly made of low-quality materials.

6. Carry enough water

When you plan to travel, the most important thing is that you plan to stay properly hydrated. Then, mark the places where you can add or refill water. If you are not sure whether there will be drinking water, then it is time to buy filter straws. If you are hiking in a particularly harsh environment, you may need to bring some sports powder drinks.

7. Plans and equipment to prepare for illness or injury
Do not go hiking without a proper first aid kit. If you want to travel long distances, you will need to buy more supplies than usual.

Overnight and hiking can be great experiences. Please keep the above tips in mind so that you can make the most of every hiking trip.
Matein big backpacks recommendation