How to maintain the bags with special texture? Here are some ways to maintain smart travel bag that will help you in your life.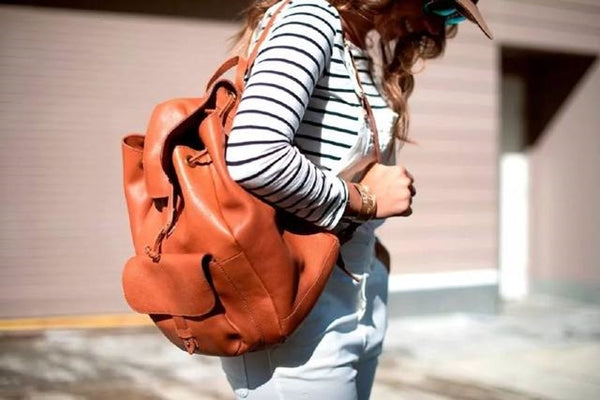 Fabric bags:
Generally speaking, fabric bags (such as our womens laptop messenger bag) can be dry-cleaned or washed, more stripes, more bright color cloth bags must be dry-cleaned, otherwise it will fade.The fabric art that make dirty bag can use water to add a few to wash clean essence, brush line grain to brush gently back and forth with small nap can, some can use iron to iron appropriately, maintain its shape beautiful. Also, if you're afraid of losing color, add some salt or white vinegar to clear water, soak the bag for about 30 minutes, and then rinse it with water. This method is effective in preventing discoloration.
Patent leather bag:
Glossy leather (patent leather) generally just need to be wiped with soft cloth.Wet with cold water and wipe gently to remove stains. Do not use any detergent. Clean the shawl with bright finish.
Suede turns wool leather bag:
This kind of leather is more special, smudgy can be wiped with eraser directly, and brush down wool qualitative direction with soft bristle when maintaining smooth it is ok. Never at will on oil or spray some unknown maintenance fluid, so as not to cause decolorization or color difference.
Leather bags:
Whether it is genuine leather or imitation leather, leather itself will gradually reduce natural grease with time or times of use. Regular maintenance can effectively extend the life of the bag. Maintain a method is to use dry towel to wipe the moisture above coriaceous and filth, leather is provided cannot fire bake, or insolate directly below the sun, it will bring about leather to be out of shape, dry crack and fade.It is recommended to use leather cleaner and maintenance oil, if not, toothpaste can also be effective in the plot of leather stains.The first time you use the lotion, it should be applied to the bottom or inside of the bag in an inconspicuous place to test whether it is suitable.