As a result, your shoulder strap breaks when you remove the samrt backpack, or because you are carrying too much weight. Don't worry, you can easily resew it using a simple backstitch technique. This not only saves you the cost of packing your backpack and sending it to repair, but it also saves you the cost of buying a new backpack. At the same time, it saves you a lot of time. Let's start with a guide on how to sew a backpack strap.
These are the tools needed to sew the backpack straps.
The needle

Nylon interior wire (just a little, depending on belt width)

Nylon cloth (approx. 2 x 5 inches)

Scissors
First, completely empty the backpack.You need to secure the backpack in a position you feel comfortable with, and align the belts correctly.If you can also remove the frames, that's fine.Now put your backpack away.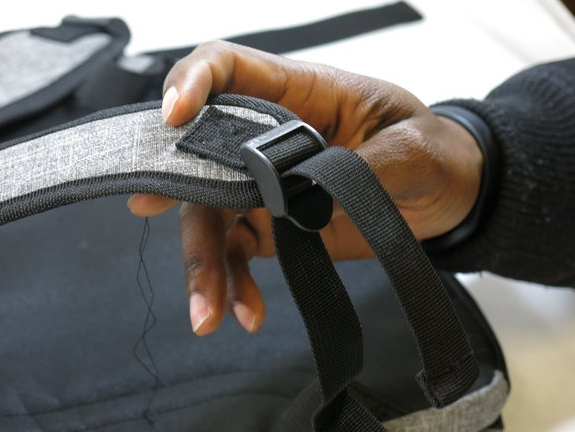 Threading a needle with nylon thread and aligning the ends of the alignment.

This is to ensure that the thread does not slip while sewing. 

When this is done, cut off any excess threads.

Cut off worn edges or any loose threads from the shoulder straps of the backpack.

Now, take the nylon cloth, align it with the strap, and fold it over the edge. 

This will be used as a protective cover for the edge of the strap. 

Make sure the two edges of the cloth align.

Begin by stitching the edge of the strap onto a piece of nylon cloth.

When sewing, take care that the nylon thread runs through the belt and fabric and not too close to the edge. 

If it gets too close to the edge, it can slip and make the exercise meaningless.

Once around the edges of the belt and cloth, you need to close the stitch. 

Different people have different ways to do this, but we'll show you the easiest way. 

Push the needle halfway in, grab the string, wrap it around the needle (tip), and pull the needle all the way to the bottom.

Keep in mind that depending on the size of the backpack and the width of the belt, you may need to change the wire multiple times, so keep convenience intact.