Constantly surprise to our friends!
🎉 Let's check out our new MATEIN Sling Crossbody Bag Giveaway 🎉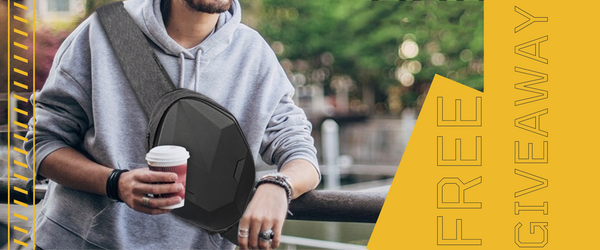 MATEIN crossbody bag for men, adopt polyhedral thinning design, popular among modern young people. Suitable for variety occasions and each season, high performance protection for your everyday items.It is a great gift for children and lover.
You could enter it by finishing the following tasks. We will choose 3 winners to giveaway sling crossbody bag for Free.
Buy it directly below, we will refund you if you won the giveaway :3 
MATEIN Sling Crossbody Bag Giveaway
Giveaways end at 11:59 pm EST on Aug 15th 2021. The winners will be notified via our Facebook, Twitter, and Instagram.Don't forget to follow us to get the news and giveaway. 
Good luck!