If you plan to take your baby to camp this summer, please read this first. There is no doubt that camping with babies is a difficult task. However, the reward is worth it. 

1. Make a plan
The first task when preparing for camping with your baby is to ensure that the child is healthy. From the moment you start camping with your kids, you can first make an itinerary plan and all the precautions. If this idea is feasible, then things can be prepared. Put all your necessary things in your large travel backpack. It is also a good idea to pack baby first aid kits and recreational supplies suitable for your baby's age in the backyard for test. In this way, you and your baby can sleep well in the tent and test whether your baby is willing to camp with you!

2. Choose the right camping site
From custom-made luxury tent camping to car camping to campsites that can only be reached by canoe, camping means different things to different people. However, if you need to take a baby to camp, you need to compromise and adjust your expectations, so figure out which aspects of camping are most important to you. Then you can decide to choose a place to camp. You can take risks, but at first it is best to stick to a camp near your home (or at least near town). This way, if something uncontrollable happens, you can return home quickly.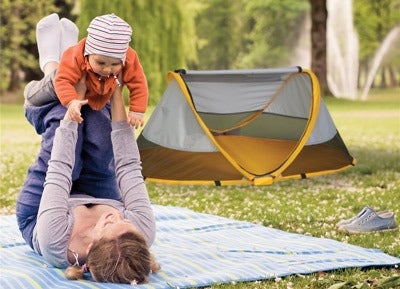 3. Maintain a continuous understanding of temperature
Temperature control is one of the most important factors for parents and babies in camping. The temperature may drop sharply from cold to hot, and either extreme will cause harm to the baby. Camping with a baby means paying more attention to the ambient temperature than usual. You can prepare many warm clothes, including comfortable hats and gloves.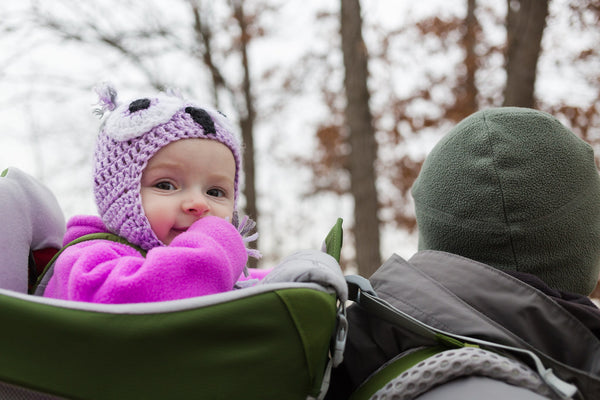 4. Consider group camping
Plan to hang out with another couple with children. If there is a problem, you can rely on each other and solve the problem together for the rest of the time.
5. Problems with babies falling asleep
If you are going camping, you may wonder what the sleeping arrangements will look like. We recommend choosing the largest tent. You may need to buy a portable crib to provide a safe place to sleep for your child. At the same time, you can buy sleeping bags, but don't let your children fall asleep in the same sleeping bag with you. This may cause the child feel cramped.
Owning a large tent allows you to place a
portable travel bed
without feeling cramped, and usually brings a more relaxing experience. In order to avoid the pressure of your child on the new environment, you can bring some familiar toys and other favorite items. You also need to coax your child more patiently.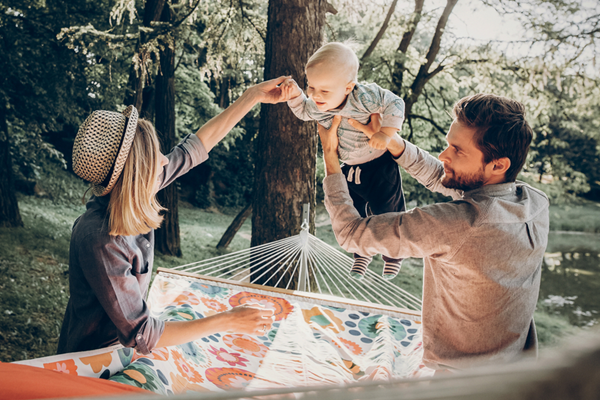 Matein 17 inch backpack recommendation