Nylon is also a very common fabric in best business laptop backpack or bag, and lightweight nylon fabric backpacks are more common. Let's take a look at the characteristics of nylon fabrics.

1. Good wear resistance
The abrasion resistance of nylon fabric ranks first among all kinds of fabrics, many times higher than other fiber fabrics of similar products, so it has excellent durability. 

2. Good air permeability
The hygroscopicity of nylon fabric is a better category among synthetic fabrics, so bags made of nylon will be more comfortable and breathable.
3.Water resistant
The hygroscopicity of nylon fabric is watter resistant and easy to clean. You don't need to afraid your stuffs getting wet.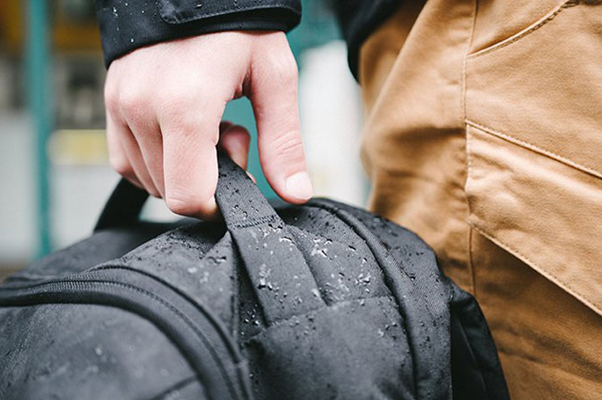 4. Lightweight fabric
Nylon is a lightweight fabric, and the weight of the bag is lighter than that of other fabrics, which is more conducive to travel. So, the first choice of many large travel backpacks is nylon fabric.

5. Good flexibility
Nylon fabric has excellent elasticity and elastic recovery, but it is easy to deform under the action of external force, so the nylon fabric computer bag needs special protection.

6. Poor heat resistance and light resistance
Nylon fabrics have poor heat resistance and light resistance. Pay attention to the conditions of washing and maintenance during use, so as not to damage the fabric fibers.
Matein travel laptop backpack recommendation