Backpack are indispensable for traveling. A good secure travel backpack can not only carry comfortably, but also carry a lot of things, which can make the trip more exciting.
1. The capacity should be clear.
According to the different volume of backpacks, backpacks can generally be divided into three categories: large, medium and small.
The backpack has a volume of more than 50L, which is suitable for long-distance travel and more professional adventure activities.
The volume of medium-sized backpacks is generally between 30L and 50L. These backpacks are more versatile, suitable for 2-4 days of field travel, travel between cities and some long-distance non-camping self-service travel. The styles and types of medium-sized backpacks are more diverse. 
The styles and types of medium-sized backpacks are more diverse. Some backpacks have added side pockets to make it easier to pack items. The back structure of these backpacks is roughly the same as that of large backpacks.
The volume of small backpacks is less than 30L. These backpacks are generally used in cities. Of course, they are also very suitable for outings of 1 to 2 days.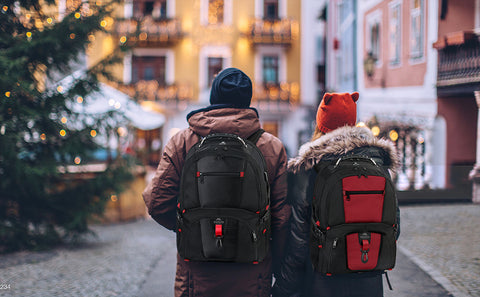 2. The use scene should be clear.
Backpacks are sufficient for regular city trips, because you need to wait in line, go through security checks, and get things at any time. A backpack that is too complicated is not suitable. If you need to camp outside, you have to find a backpack that is more suitable for camping.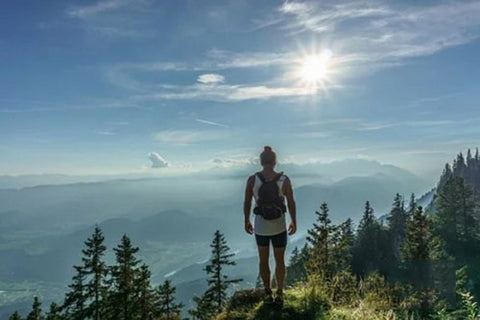 3. The carrying system should be breathable.
Backpacks are usually worn for a long time, but if you carry them for a long time, you will inevitably sweat. With a breathable mesh barrier between the back and the backpack, it will make people feel a lot more comfortable, especially when traveling in summer.
In addition, the backpack carrying system is also very important. The main function of the backpack is to distribute weight reasonably to various parts of the body to avoid heavy objects from being concentrated on the shoulders. It also provides center of gravity adjustment to increase balance and safety. Matein large travel backpack have Padded shoulder straps and grab handle, breathable airflow back multi-panel padding on back.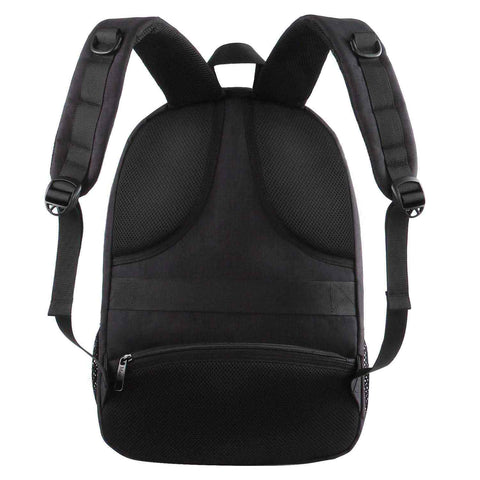 4. Backpack fabrics should be strong and durable.
Canvas fabric backpacks have strong wear resistance, but they are rarely used due to the characteristics of easy humidity, easy wetness, hard to dry, and heavy weight.
Nylon cloth is light in weight, does not absorb moisture, molds quickly, dries quickly, and has good strength. The disadvantage is that it is not abrasion resistant and afraid of fire. Matein's backpacks are made of nylon fabric, durable and wear-resistant, providing customers with the best backpack partners to travel.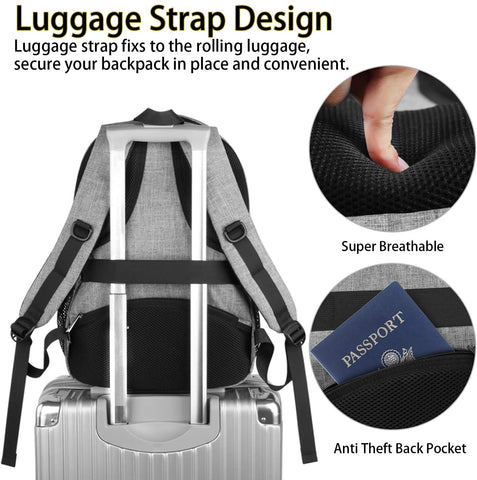 5. Choose a fully functional backpack.
For example, there is TSA friendly to facilitate the security check, the zipper anti-theft function to protect your belongings at all times, the Anti-theft pocket is convenient for storing important items such as passports, and the waterproof function prevents the backpack from raining during travel.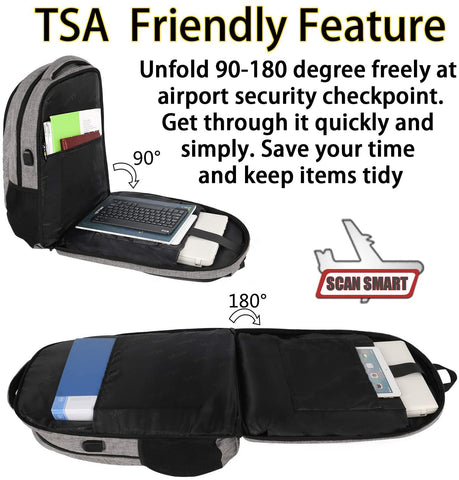 You need to choose the backpack you want. Matein will satisfy you with the functions you want!
Matein travel backpack with usb charger Recommedation