When backpacking with large travel backpack, you need to carry everything on your back and walk to the camping site for a long time. Therefore, what it brings should meet the following points:
1. Function
Backpack camping sites are mostly outdoor environments, and things need to be functional (windproof, rainproof, warm, sturdy, etc.) to resist the invasion of harsh weather.
2. Lightweight
The main thing is lightness to reduce the load.
3. Small size
Convenient to store and carry, occupy a small backpack space.
4. Durable
The quality and performance of the things are good, and the original functions will not be damaged after long-term use.
5. Practical
Bring only essential items along the way and camping, no unnecessary items.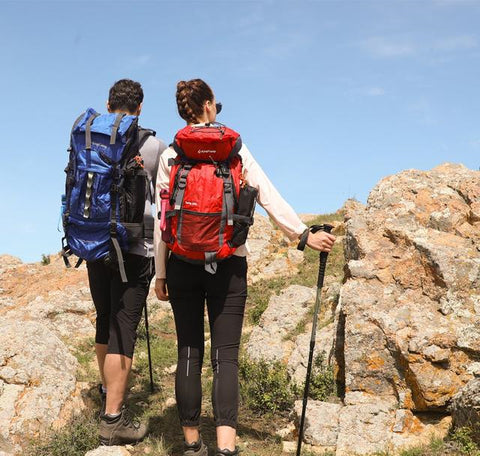 So, following these 5 principles, what kind of equipment should be carried when backpacking with big travel backpack?
1. Backpack and rain cover
A 35-50L backpack is required for camping for 2-4 days; a backpack of 70L or more is required for long-term camping. The comfortable carrying weight of an ordinary person is 20% of the body weight.
2. Trekking poles
When hiking for a long time, trekking poles can effectively reduce the pressure on the knees caused by the weight; the effect of using double sticks will be better.
3. Tent
Double-layer, aluminum alloy bracket, windproof and waterproof fabric, lightweight and small tent are basically all right. Taking into account the need to store items in the tent, the actual number of campers can be reduced by one person from the number of campers, which is more comfortable.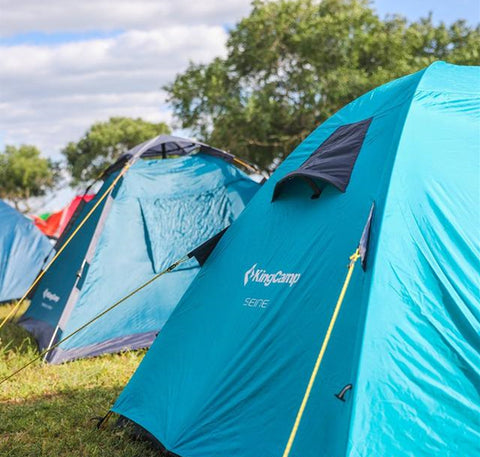 4. Sleeping bag and moisture-proof pad in carry on backpack
Choose a sleeping bag with a suitable temperature scale according to the lowest night temperature of the campsite. The inflatable cushion will be lighter than the sponge cushion, but the sponge cushion has a better keeping warm effect.
5. Headlight or flashlight (with spare battery)
Not only can it be used for lighting, it can also be used to transmit distress signals with the flashing function; the long column-shaped solid flashlight can also be used to protect yourself.
6.
Burner, fuel (bring a lighter or matches)
Want to have warm meals outdoors? Then you need to bring the burner and fuel! Remember to bring a lighter or matches, and store them in a dry and safe container in case you need them.
7.
Set of pots and tableware
Choose the type that is light, strong, healthy, not easy to break and chip, easy to use and clean.
8.
Sufficient food
You can bring enough food according to your dietary needs; compressed food is a very good emergency food, you can bring it in case of emergency.
9.
Kettle and portable water filter
When camping for a long time, you can carry a portable water filter to purify the water available outdoors.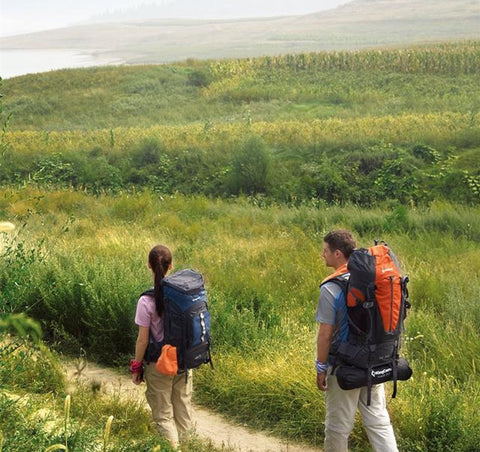 10. Accessories
The most useful accessories for camping include: compass, multi-function knife, multi-function shovel, and whistle, which can cope with the changeable and harsh outdoor environment.
11.
Weather-friendly clothing
When camping in autumn and winter, wear a quick-drying and moisture-permeable underwear layer, a warm layer formed by a fleece or a light down jacket, a waterproof layer formed by a weatherproof jacket; there are also warm hats, gloves, socks and personal toiletries.
When camping in spring and summer, wear quick-drying moisture-permeable underwear layer, quick-drying T-shirt or quick-drying shirt, weatherproof jacket; bring raincoat, sunscreen, sun glasses, sun hat, mosquito spray and personal toiletries.
12.
Hiking boots
High-top hiking boots can protect the ankles, reduce the impact between the sole and the ground, provide better support, and can keep the feet dry in a cold, humid and muddy environment.
13.
Equipment Repair Kit
The tents and mats are equipped with equipment repair kits. If they are damaged, they can be repaired urgently. You can also carry electrical tape to temporarily stick the damaged parts of the tent or mats and repair the poles. It is a very practical universal repair tool.
14.
Commonly used medicine and first aid kit.