1. Hiking shoes are one of the three most important equipment in trekking equipment. They take care of our feet and accompany us all over the world. So choosing the right pair of trekking shoes is half the battle. A pair of standard hiking shoes can protect you in complex outdoor environments. You can put the hiking shoes to your best travel backpack.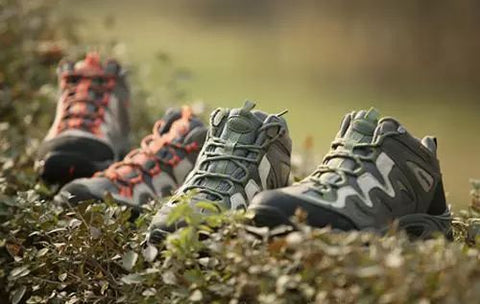 2. Waterproof and breathable jacket clothing is required. Do not wear jeans, because sweating and rain will affect your body's movement. In summer, you should bring quick-drying underwear, and the pants and sleeves are best detachable. Other small items such as sunglasses, hats, sweat-wicking underwear can be selected according to the situation.

3. Sleeping bags, tents, etc. are large items of outdoor appliances. Other small objects such as sunscreen, knives, windproof lighters, water bottles, moisture-proof bags and garbage bags are also suitable for any type of hiking equipment.
4. Food: Generally speaking, there is no need to prepare much food for short hikes. You can bring some food that replenishes energy and does not occupy space, such as compressed biscuits, chocolate, and beef jerky. Put the water bottle in the side pocket of the big backpack. It is not recommended to drink the wild water directly.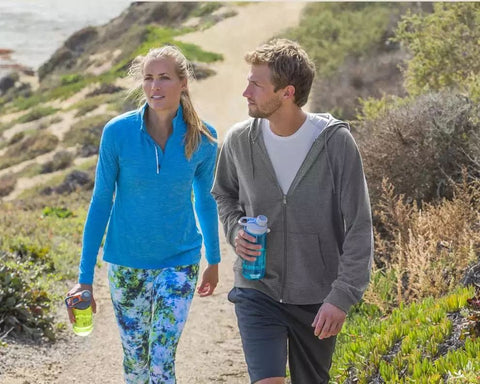 5. Headlight
Headlights are more convenient than flashlights. Illuminating in the dark night can free your hands and allow the free hands to do other things.

6. Medicine: Bring some cold medicine, antidiarrheal medicine, band-aid, anti-mosquito and insect spray, etc.

7. Trekking poles
Trekking poles bring not only convenience, but also safety during hiking. Trekking poles can not only help your feet, reduce knee injuries, but also play a role in pathfinders and avoid some outdoor dangers.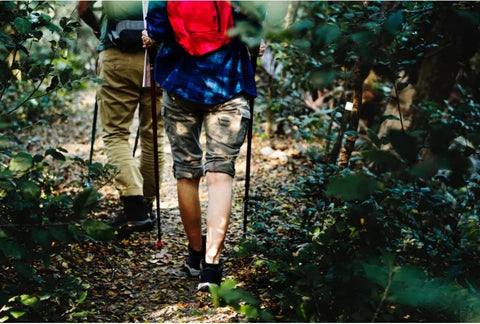 It is best to travel in groups, at least 3 people, and you can help and take care of each other on the way. But it is better not to have too many people, otherwise they will interfere with each other and it will be inconvenient to move. Keep your luggage small and light, but you must bring some common medicines.
Before departure, you should have an understanding of all aspects of the area you need to pass through, your physical condition, and the climate conditions at that time. You should check if everything in your large travel backpack is complete,too.