I have a backpack with wheels, but unless you go to the Himalayas (or really into the wilderness), you still can't understand the reason for carrying a backpack?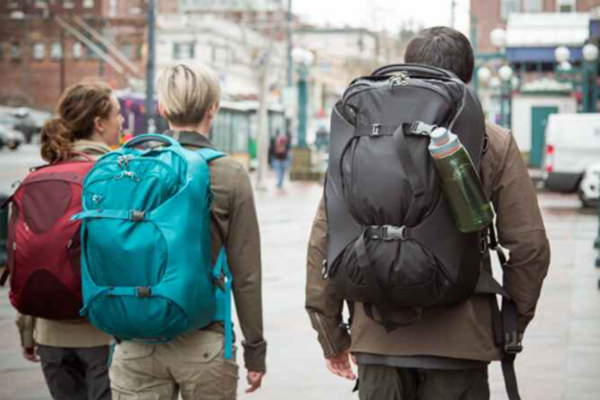 In the past two years, I have been to more than 20 countries/regions located in Asia, North America, Middle East and Europe. I only used my rolling back pack as a backpack less than 2 times.Once, while walking down a gravel road to my hotel. Even in a city like Dubrovnik, where there are so many stairs, I don't even use a backpack.I carry it with me. Roaming around Thailand, Cambodia, New Zealand...Never. On the cobblestone streets of Prague, I could use it, but I didn't.I want to know where these people are going, what are they going to do to move everything? We are everywhere we are together, and I, still walking happily, while everyone else is sweating.Walk through the airport all over Paris, and even where a backpack might come in handy, there is always some form of transport to get it at least halfway.
Unless you're planning a tough hike, a wheeled backpack is the only way to go. When my friend pulls around and often stops to put it on the ground, on/off, on/off...While I was there, I was just having a good time walking around admiring the scenery without thinking about the heavy heat load on my back.
Advantages:
- Better security. Whenever I sit somewhere, it sits directly in front of me instead of throwing it where I don't see it.
- It's cleaner. It will never lie on the ground and there will be no water, no moisture, no insects in it.
- It's more efficient to travel through airports, cities, subways/subways/train stations in endless hours.
- You can add bags on top.
Disadvantages:
- Great if you need to hike into the wilderness, but the wheels are only slightly raised.But actually, I didn't notice them.