The best foods for hiking are those that provide enough energy and help you feel full without making you feel heavy. Instead of choosing high-fat or sugary foods that will make you crash or drowsy, choose foods that contain complex carbohydrates and protein to get energy that lasts all day.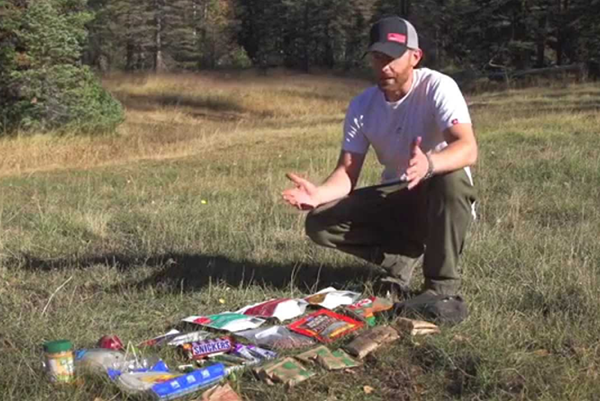 If you start your day with a healthy and protein-rich meal, you can enjoy a healthy snack every few hours to provide motivation for a whole day of hiking.

When planning lunch for a day's trekking, you need to pay attention to the following points:

Focus on lasting energy food: The best food for hiking is definitely nutritious food that can provide lasting energy. Choose protein, complex carbohydrates and healthy fats, which digest more slowly and release a stable supply of energy. Don't consider choosing sugars that can quickly increase energy.

Enjoy the new things: When choosing food for a day hike, you don't need to choose only non-perishable foods like in a multi-day hike. You can bring fresh fruits, vegetables, cheese, refreshing trail snacks or healthy sandwiches.

Keep it cool: For shorter or less challenging day hikes, you can choose to bring a small cooler for more hiking food options. Bring a cool bag backpack and ice pack, and enjoy a salad, refreshing drink or other fresh food.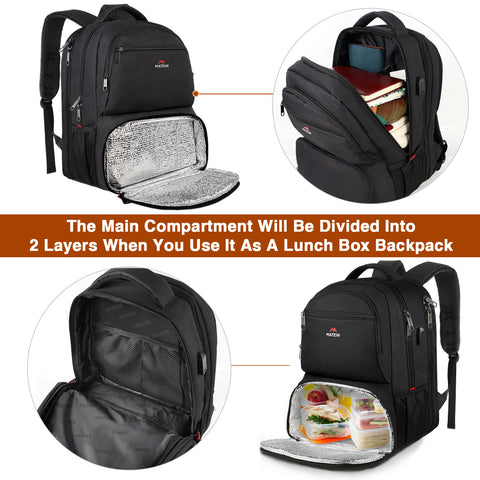 Stay hydrated: drink water before hiking, and prepare enough water to maintain the whole day. Even if you are not thirsty, remember to drink plenty of water, especially in hot weather. Staying hydrated can also keep you energized and feel great.

Bring more: Determine how much food and water you want to bring based on the time and intensity of the hike, and then bring more. Energy is consumed throughout the day, so please prepare enough water and snacks to keep your body active.
Matein carry on backpack recommendation