1. Minneapolis, Minnesota

Minneapolis has wide bike lanes. At the same time, it was selected as the second city in the country where you can ride a bicycle. This means that about 5% of people in this city ride bicycles to work.

The city has 129 miles of on-street bike lanes and 97 miles of off-street bike lanes. For those who prefer their own lanes rather than riding on traffic highways, the city is a paradise. The city of Minneapolis is full of bicycle lanes, suitable for short and long-distance cycling.

Minneapolis approved a climate action plan in 2013 that included the implementation of 30 miles of protected roadside bicycle infrastructure by 2020. There are also plans to build more bicycle fences and bicycle parking lots.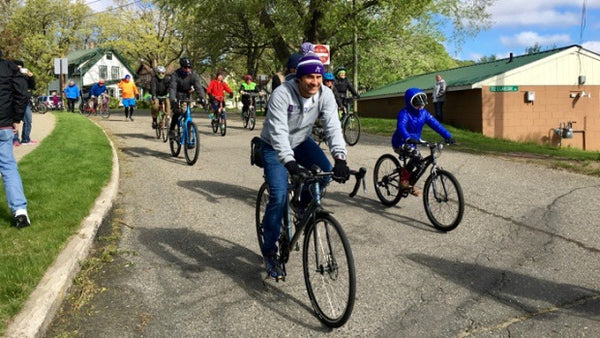 2. Portland, Oregon

The City Council unanimously passed the 2030 Portland Bicycle Plan in 2010. The main aspects include increasing bicycle parking and bicycle infrastructure expenditures, strengthening bicycle policies, and forming a denser network of bicycle lanes.

The city's bicycle commuting rate is 6.3%, which is higher than that of Apolis. To be sure, Portland attaches great importance to bicycles. Currently, you can find 385 miles of bike trails in Portland. Another 95 miles are under construction in the next five years.

3.Chicago, Illinois

The city of Chicago has one of the densest bicycle plan in any city, and its goal is to provide residents with safe bicycles within half a mile of all homes. Not only need to build more bike lanes where people live, but also build more bike infrastructure where there are more passengers. Now Chicago remains one of the country's main cycling destinations.

If you want to meet like-minded cyclists, you can participate in Chicago's monthly critical mass. This is a decades-long tradition where hundreds of cyclists gather on the street.

4. Denver, Colorado

Because Denver is committed to prioritizing bicycles in its Denver Moves: Bicycles Program, Mile High City is one of the best cities in the United States for cycling. Goals include increasing walking and biking as commuting options by 15%.

From 2019 to 2023, the city's goal is to add 125 miles of bike lanes, and it already has 196 miles of street bike lanes.

5.San Francisco

The steep hills and famous streets of San Francisco are the background of this iconic bicycle movie. San Francisco has 448 miles of bike lanes, most of which are shallow grass and striped, unprotected bike lanes (352 miles in total). In the next two years, the city plans to double the mileage of protected bicycle lanes.

Cyclists can join the San Francisco Cycling League to find safe cycling routes and learn about the ins and outs of cycling in the city.
Matein travel laptop backpack recommendation