Hearing the word "picnic" brings fresh air, the sight of family and friends, and good food, and it lifts my spirits. Picnics involve large straw baskets with red checked tablecloths and elaborately tied glass. There are romantic outdoor feasts, including delicate hand food and delicate candy. Others involve salads, barbecue grills, badminton kits, and may need to be unloaded several times. It's all fun and has its place, but for minimal preparation and maximum fun, keeping it simple is key. Put on your smart backpack and go!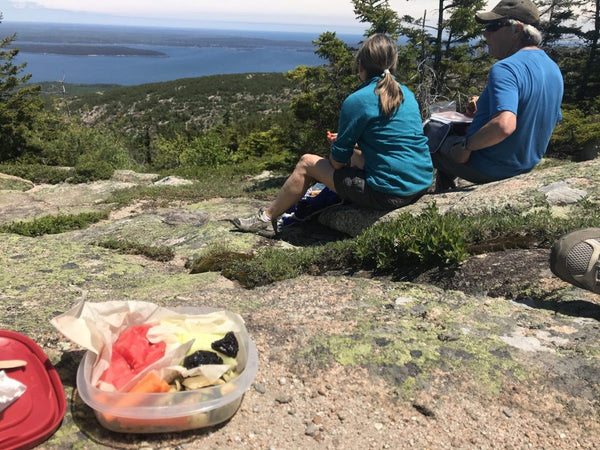 We sit, we connect with each other, where we are, we eat what we've prepared and move on. No cleaning up, no fuss. Delicious food, good company and a good view - it's the perfect picnic.
Tips for packing portable picnic
Select a leak proof container suitable for daily use. If you are cooking for several people, place containers on the counter and fill them in line style.

When you leave, hand out your prepackaged meals to everyone. 

Each of them carries their own communal bowl or bag, and no one should reach for it.

Choose foods that do not require insulation or on-site preparation.

Choose foods that don't require a spoon, fork, or knife.

Bring your napkin. 

Hand food can be a little confusing.

Cut the food into small pieces ahead of time.

Pack the container tightly with the food so that it is not thrown away in the packaging.

Use parchment or waxed paper to separate food.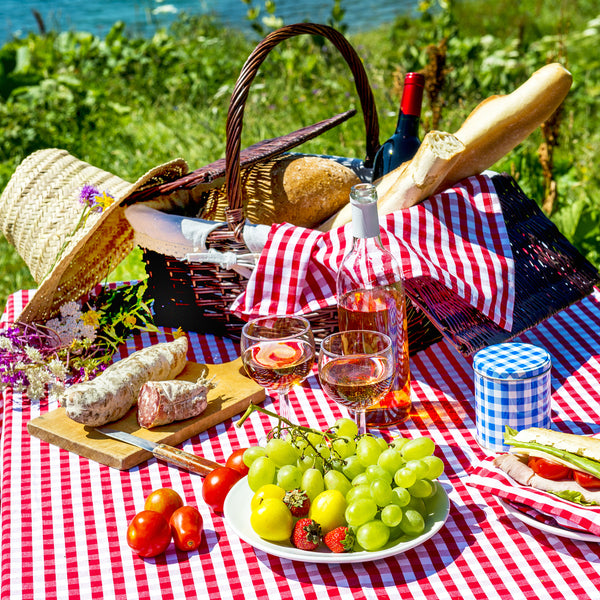 Here are some Suggestions for a picnic menu, but in fact, anything that fits your lunch box backpack and makes you happy is a good choice.There is no mention of drinks, but this is because water is the best and easiest.
The Green
Some wedges of Chabata

A slice of soft cheese Brillat-Savarin is thick and delicious

Olives in oil

Cucumbers cut into spears and drizzled with balsamic vinegar glaze

Dessert: Dark chocolate and peaches
Boxes of barbecue
Grilled chicken drumsticks cooled with barbecue sauce

Little tomato

Watermelon and feta cubes topped with a few basil leaves

Dessert: Salted caramel cookies
The west walkers
Two spelled cookies between smoked mackerel and capers

Carrot slices

Pickled Onions

Dessert: Apple cinnamon blonde
Then, there's always a good standby, the sandwich. If you're hiking with you for hours, avoid mayonnaise and eggs. Wet vegetables like tomatoes are not the best choice because they can make a sandwich soggy. Who likes a soggy sandwich?
One of my favorites is avocado and cheese. Take a slice of your favorite granulated bread and put it on top of a few slices of Swiss cheese. Sprinkle with a thin layer of onion jam or chutney. Add sliced avocado, sliced red onion, alfalfa sprouts and a pinch of salt and pepper. You can also add a morning bacon or two at any time. Just make sure it's crisp and dry.Top with another slice of bread. Wrap it up.
Plan your next hike with a friend or family member, or even solo, plan a portable picnic.It can change lunch time from simple sustenance to elegant pleasure.