I believe that every mother wants to take her children out to play and see more new things. Therefore, when you have this idea, you should consider how to make your baby have fun outside?
When traveling with children, one of the most important accessories is the baby travel bed. Your newborn baby should receive the best care, which should include a comfortable and pleasant place for sleep, entertainment and rest. Currently, it is very important to choose a baby travel bed that suits your baby.

There are two main types of travel beds: cocoon-shaped beds and beds that look more like ordinary cribs when unfolded. Each type of bed has advantages and disadvantages.

Cocoon beds are generally lighter, more compact and easier to install. However, they do not provide space for standing or entertaining. The second type is generally safer and provides more space, and is also suitable for use as a play area during the day. The disadvantage is that they are usually heavier and bulkier.

If you plan to go hiking or change places, it is best to choose an easy-to-carry travel bed. For example, some cribs can be folded as a backpack or crossbody bag. What's the point of not being able to pack it easily for travel if you have a clumsy crib and ? These baby travel beds are usually lighter than ordinary baby travel beds, so they are easier to carry. It is also a good idea to consider using other handles so that the bed can be transported comfortably without discomfort.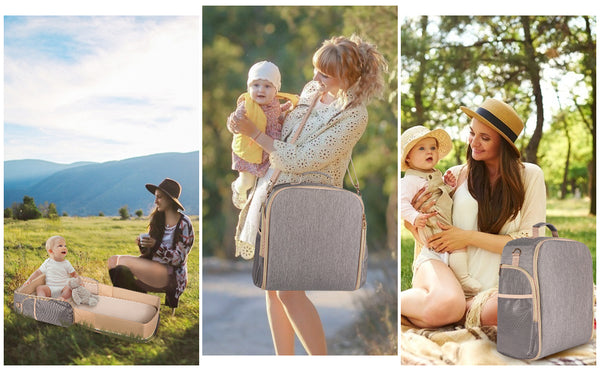 It is very important to choose a comfortable and safe baby travel bed. In the final analysis, it all boils down to creating a comfortable environment for children to have fun and sleep.

You need to consider the comfort of the mattress and the quality of the bed. Equipping with safety belts and surrounding protective belts is a very important function. If you want to use it not only in the natural environment, but also in the car, you need to pay more attention to the sturdiness of the seat belt and the surrounding protective belt. It would be better if it had multiple pockets to hold more baby products.

Also, please pay attention to the weather. If you travel in the summer, the fabric of the baby travel bed may be thinner. It is best to put the tent and bed together to protect the baby from insects. Usually, you can choose a net cover to ensure ventilation and fresh air in the bed.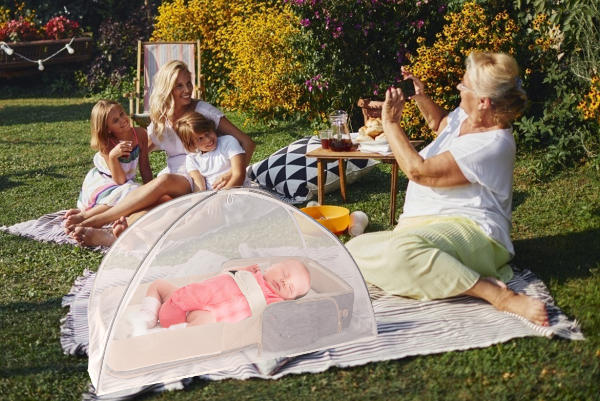 Finally, remember to consider the size of the crib.

When choosing a baby travel bed, you need to consider the age, size and weight category of your child. If the child is very young, he will sleep in bed sweetly during most of the trip, or just sit down and observe what is happening around him. If you want to buy a baby bed but plan to travel a lot in the future, it is recommended to choose a travel bed suitable for a wide range of ages.