1. Reduce contact with other objects. When passing the checkpoint security equipment, passengers need to remove all items from their pockets. You can put these items (keys, wallets, mobile phones, etc.) directly into your carry-on luggage in advance without putting them in the trash can at the security checkpoint. This reduces the contact points between your belongings and the trash can.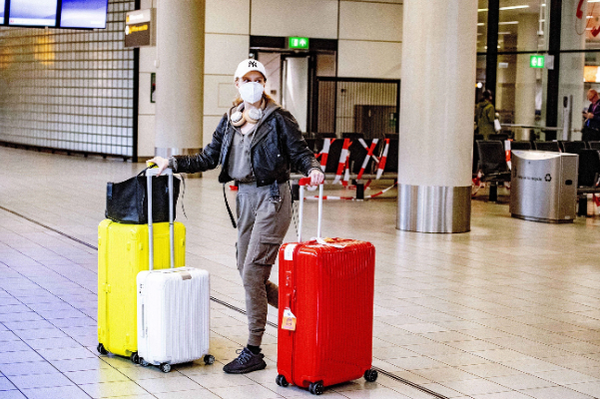 Some passengers may put electronic devices in their carry-on baggage, so please pay attention to the guidance provided by TSA officials on what items can be placed in their carry on backpack.
2. Prepare an additional mask. Masks are becoming the norm. Major US airlines require not only crew members but also passengers to wear masks on board. According to federal recommendations on reducing the spread of disease, they encourage everyone to wear masks in public places such as departure halls and boarding gates.

If you did not wear a mask during security check, TSA officials will remind you to wear it. Refusal to do this means that you will not be allowed to pass through the checkpoint.

3. Bring hand sanitizer and wipes. As mentioned earlier, TSA allows passengers to carry up to one 12-ounce liquid hand sanitizer container per person through the checkpoint. In addition, individuals can bring disinfectant wipes through the checkpoint. There are no restrictions on disinfection wipes, which can reduce screening time.

Also, avoid touching your face. Yes, we know this is difficult, but it is very important.

4. Smart packing. Passengers need to know what can and cannot be placed in their carry-on luggage. It is now more important than ever to understand what items should not be packed in hand luggage.

Once the alarm is triggered, the TSA officer needs to open the travel laptop backpack to resolve the alarm. This means that the TSA officer must open your luggage and enter inside to determine what may have caused the alarm. Remember that reducing touch points during a pandemic is crucial, so make sure you don't pack any prohibited items.

5. Put the food in a transparent plastic bag. If you plan to travel with food, the best practice is to pack your food in a transparent plastic bag, and then put the transparent bag in your carry-on luggage.
When arriving at the security checkpoint, take out the transparent bag containing the food and put it into the trash can to reduce the chance of cross-contamination between the food and the trash can.