In order to facilitate carrying things when going out, people often carry a best travel backpack, which is convenient for movement and frees hands. However, when walking with a backpack in a crowded place, because the backpacker cannot see the situation behind his back, the thief unzips the backpack and stolen the items inside can not detect it, even if it is known afterwards, it is mostly useless; especially When there are valuables in the backpack, we need to pull the backpack to the front from time to time for fear of theft, and we cannot concentrate on doing things.

As a result, the anti-theft function of the backpack began to be valued by users. Here are four ways of anti-theft backpack:
1.A High Quality Password Combination Lock with lockable zippers provide security for you when traveling or on the go.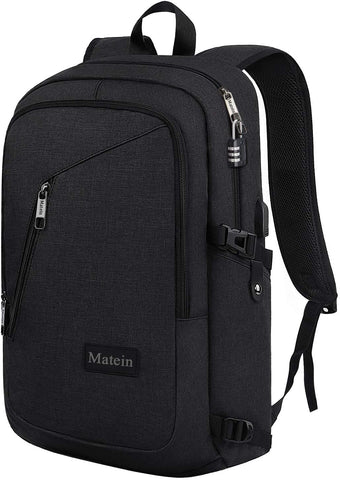 2.With Fixed Password Lock and Durable Metal Zippers, it is safe guaranteed for protecting your valuable items inside. No need to worry theft easily opening your backpack when you are travelling or lining up.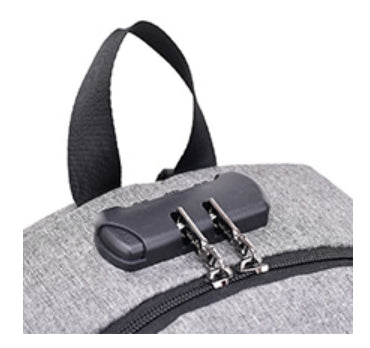 3.A Hidden alarm zippers & hidden retractable hook near side pockets, if someone's try openning your backpack it'll trigger the alarm. Such as this amazing Matein anti theft laptop backpack.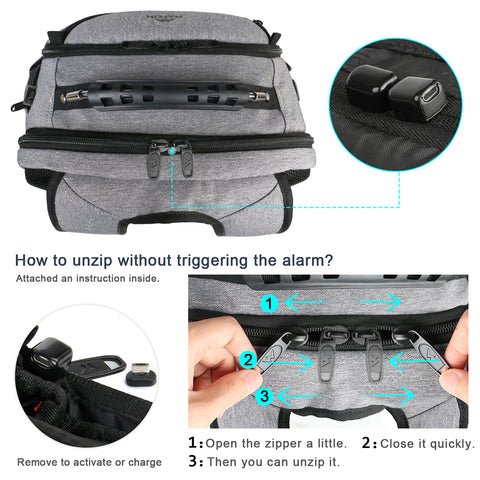 4. Anti-RFID electronic information theft inner bag (RFID, radio frequency identification technology), mainly used in the inner layer of the wallet, also known as the anti-theft fabric for credit cards. It can be used to store valuables such as electronic equipment, certificates, credit cards, etc.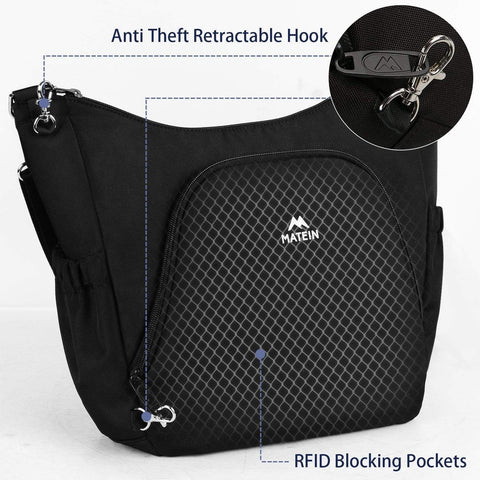 Some large travel backpack also have a back hidden pocket. You can put passport or credit card or some important thing, keeping these things from thieves.