The backpack with wheels is a kind of schoolbag that has emerged in recent years. It refers to a schoolbag that is shaped like a trolley suitcase, but has a lighter design and is suitable for students. Different from the school bags that students usually use, the rolling school bag adds a trolley and small wheels. In this way, students don't have to frown when facing the pile of books, just drag them away. And now many pull-roller backpacks are designed with detachable tie rods. When there are not many books, students can remove the tie rods and put them on the body directly.

The rolling schoolbag solves the burden of the heavy schoolbag on the students' body, and brings convenience to the students. Some of them are detachable, which can be used as ordinary schoolbags and rolling schoolbags, realizing the two purposes of a backpack and creating convenience for students to a great extent. Moreover, the roller backpack is not only waterproof, but also not easy to deform, very strong and durable, and the general service life can reach 3-5 years.
1. Look at the pull rod
The pull rod of the roller schoolbag should be very convenient to disassemble. And it is best to be compatible with multiple schoolbags, lest the special schoolbag is broken and the entire trolley schoolbag becomes unusable. The height of the tie rod can be adjusted, generally three sections can be adjusted, suitable for students of different heights.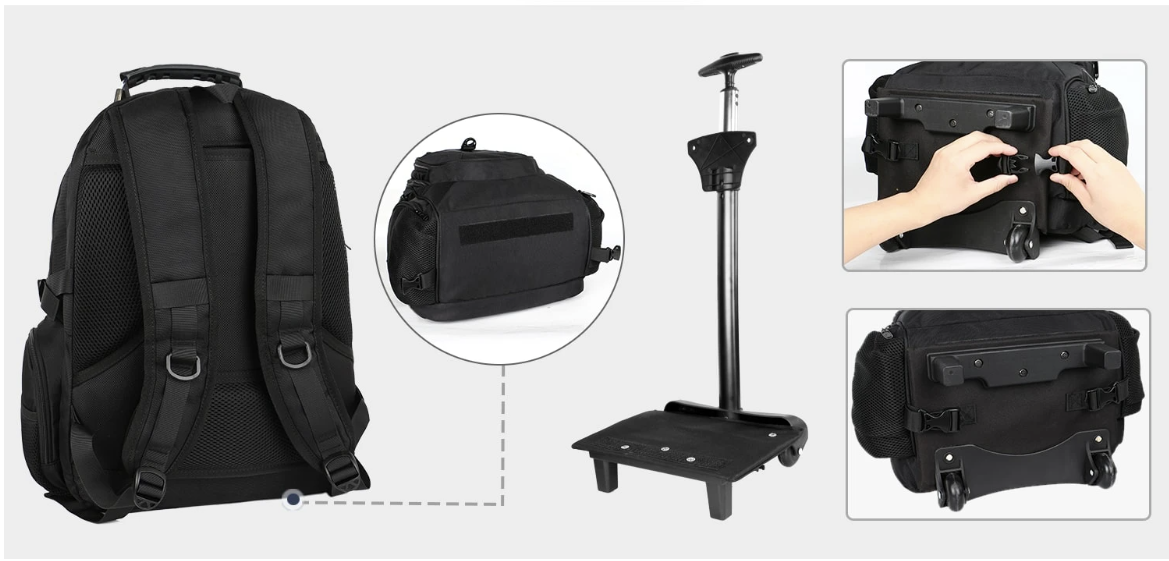 2. Look at the pulley
The rollers of the rolling backpacks should be strong and wear-resistant, able to cope with all kinds of complex roads. The general three-wheel or six-wheel design, widened the chassis, can easily climb stairs, and is not easy to roll over.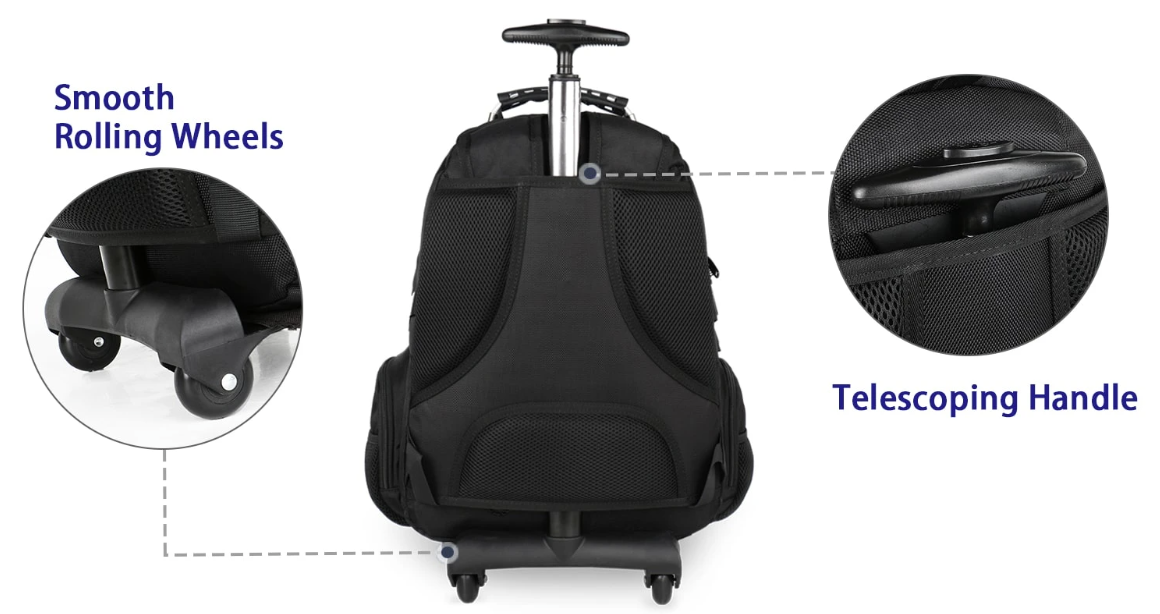 3. Look at the partition
The roller backpack should have multiple and reasonable partitions, which can keep students' textbooks and various stationery organized, and even uniform weight distribution of school bags. It is necessary to have a hidden storage opening so that the strap does not need to wear.

4. Look at the material
The material of the rolling book bag should be light and durable. You can choose a backpack made of nylon or PVC. In addition, it should be avoided that the schoolbag has too many metal buckles or metal zippers, because too many metal accessories will increase the weight of the backpack, and may also cause damage to the back waist.
Matein best wheeled backpack recommendation