Compared with smart backpacks, messenger bags have several advantages:

1.Duality: The messenger bag allows you to hold it on their hands and shoulders.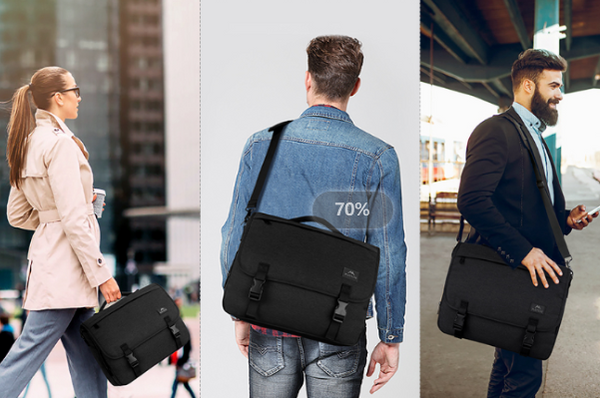 2.Relatively lightweight: Since messenger bags are mainly used for shoulder carrying, they are designed to be as lightweight as possible.

3.Portable: Unlike backpacks, messenger bags remain flat. Messenger bags and backpacks are ideal bags for storing documents, laptops and other electronic devices.

But the messenger bag can provide the easiest carrying option through the shoulder strap, and can be moved to both sides, so you can easily turn on the anti-theft mode.

4.Be organized: With multiple pockets, you can easily find and carry smaller items such as keys, pens, and mobile phones.

Minimal contact: When traveling, the messenger bag is placed on your hips and upper thighs and will not affect your body temperature. On the other hand, a backpack can keep your back hot and sweaty.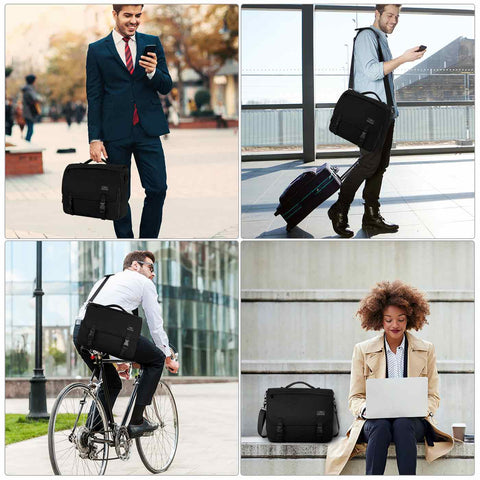 Although the messenger bag does have the advantages of convenient carrying and easy access, if you want to stay healthy, it may not always be your best choice in the long run. It is natural for us to walk and swing our arms and legs.

The messenger bag makes it difficult for you to do this because it will press one side of your body. If you want to travel long distances or walk longer distances, you can also consider changing your shoulders.
In addition, you can specify different bags for different purposes. When you want to travel a long time, you can bring large travel backpack.
Matein slim briefcase recommendation