DESCRIPTION

Applicable to: all users.

Matein Always Care for Customers. You know Matein focus on Backpacks line always, But Now, Matein organizes all the manufacturer of masks to Bulk Production to meet the worldwide customers' demand. Maintein Only wants to meet your request and make some contribution to worldwide health. The demand exceeds supply will last for a long time according to manufacturing real Situation. Get it now!
Six layer filtering materials:
The first layer: Non-woven fabric filtering.
The second layer: Active carbon filtering.
The third layer: Two layers of silk cotton.
The fourth layer: High-density hot air cotton.
The fifth layer: Electrostatic adsorption filter cotton.
The sixth layer: Soft non-woven fabric.

Efficiently filters 95% particles in the air, protect yourself against potentially life-threatening danger.

Let's find a perfect Anti Pollution/Dust Mask to enjoy Running, cycling, hiking, skiing, crafts, gardening, and other outdoor activities.
Prevention of new coronavirus
TOP MATERIAL:New PP non-woven fabric. The top material of this mouth mask filters almost 98% of airborne particles dust, seasonal allergies, smoke, car exhausted gas, PM 2.5 pollution ash.

FILTERS THE AIR YOU BREATH IN: Our mask/ hayfever mask keep you safe from air pollution. This respirator pollution mask which can be used all year in any weather which keeps you safe from fog, smog, dust, smells, vehicle exhaust, air pollution, allergens, and humidity thus keeping you healthy and safe from many diseases.

ULTIMATE COMFORT:Our unique filter mask comes with skin-friendly fabric and nose bridge design for a greater wearing experience. Also comfy elastic mask straps that suit for different kinds of face ensure you wear the dust mask for long periods of time without irritation.N95 filter with comfortable material, it will not rub/hurt your face and makeup.

MULTIFUNCTIONAL: The disposal face mask suits for men and women of all ages with different face type. A perfect protector for woodworking, sports, exercise, city cycling, running, bicycle and motorcycle riding and for travel.
RISK-FREE PURCHASE:If you have any problem, please feel free to contact us. We will do our best to help you solve your problem. Customer satisfaction is our motivation.
SPECS
Material: Cotton and non-woven fabric
Dimension: Display width 22cm, Display height 17cm
Style: Hanging ear type
LIFETIME WARRANTY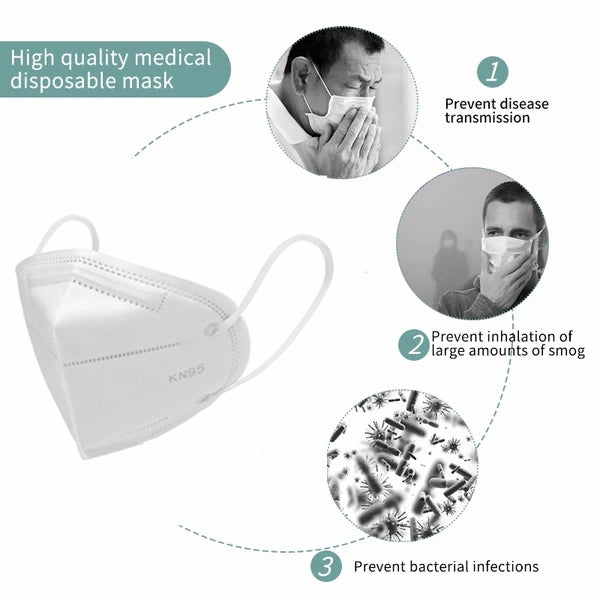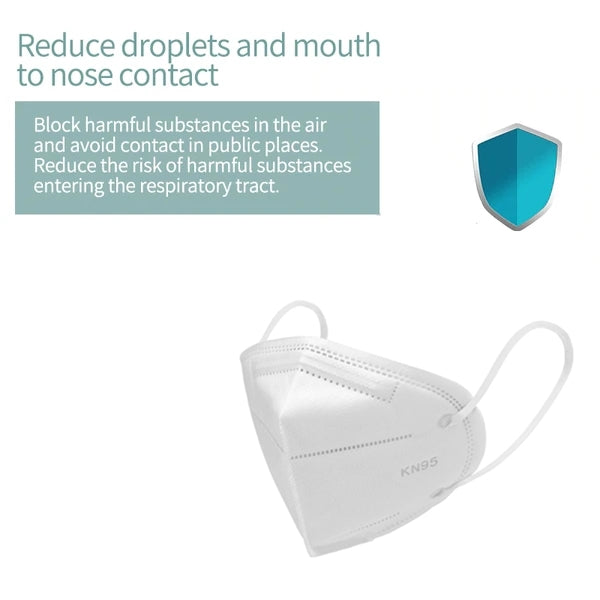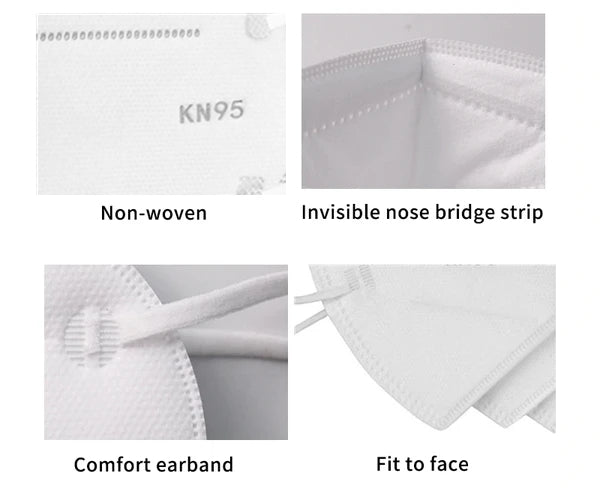 People who bought this product, also bought