How to pack a suit garment bag? Here are some tips for you.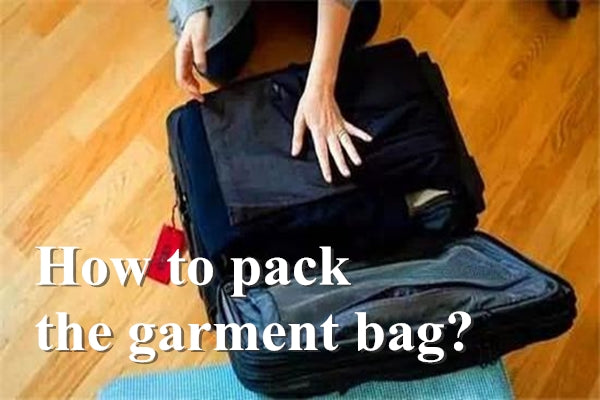 Please wash and iron the clothes before putting them in your pockets. 
If appropriate, bring the dry cleaning items to the cleaner ahead of time to ensure that they will be returned in time for your trip.
Starting with clean ironing can help you reduce the effort required to get to your destination.
Before packing, test the zipper and check for missing buttons so you don't have to try to fix things in your absence.
Gently fill the arms and legs of the garment with white tissue to maintain shape and prevent wrinkles.
If your bag gets wet, you'd better wrap it in a white paper towel.Dyes from coloured tissue paper may seep into clothes.
Use your schedule to determine the packaging order.
With your itinerary in mind, put your later travel items in the back of your pocket, and your earlier items in the front.
This step will help you avoid rummaging through old clothes to find what you need, which can lead to wrinkles.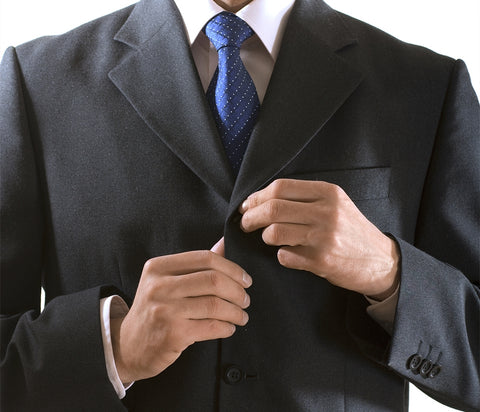 Hang the clothes on a hanger.
Some garment bags come with built-in hangers, while other types of bags require separate hangers.Wire hangers are best if you use your own, as they are lighter and take up less space than wood or plastic hangers.
Save space by hanging a few items on each hanger.For example, hang a shirt under a jacket or suit jacket and place the sleeves of the shirt inside the sleeves of the jacket.Slide the belt or scarf onto the hanger.
Use a pants hanger to secure pants or skirts.The less things move, the less they crinkle.
Attach them to the hanger using the ribbon inside the formal work.
This prevents the weight of the garment from stretching and pulling onto the shoulder straps.This is especially important for dresses with trains, beaded dresses or other heavy objects.
Close all garment fasteners.
This is to keep clothes safe and prevent wrinkles.Unlock the zipper, press and fasten the button.
Place plastic dry cleaning bags on each hanger.
Plastic prevents wrinkles caused by rubbing clothes together.
Keep underwear, toiletries, handkerchiefs and other small items in an inner pocket.
If you also use a carry-on or other suitcase, keep smaller items in it.
This step prevents small items from wrinkling the clothes on the hanger.
Place shoes in cotton shoe bags or plastic grocery bags.
Save space by wrapping socks inside shoes.Store your shoes at the bottom of your coat bag.
Placing shoes in plastic bags is important to prevent dirt or shoe polish from seeping into the clothes.
Fasten your coat pockets.
Most garment bags are designed as their own carry-on items.Carefully fold the bag in half or two-thirds, depending on the bag.Secure the bag with the provided zipper or clasp.It looks like a briefcase.
When opening the bag for the first time, pay attention to how the bag works so that it can be refolded smoothly when it is full.
Before putting clothes in, consider practicing folding bags.If folded or fastened incorrectly, more wrinkles may develop on the garment.
If your coat bag hangs in your closet and is not designed as your own suitcase, you can still travel with it.Zip up the backpack and carefully fold it into thirds so that it fits neatly into the suitcase.
Avoid duffel bags.A suitcase with sturdy sides will provide better protection and support.
Keep enough items in a suitcase to prevent the bags from shifting and bunching, but avoid overloading them so they don't crush the clothes.
Finally wrap the garment bag so that the weight of other clothing causes wrinkles on your suit or garment.