Suits often require extra care when traveling. It is not enough to just throw it in a duffel bag or gently fold it into a rolling suitcase. When you are going to attend a special event, such as a job interview, wedding or professional conference, you need to make yourself look absolutely the best.
It is not a kept secret to keep the suit in top shape while traveling. You only need the right tools to complete the job-first you must have a high-quality suit garment bag.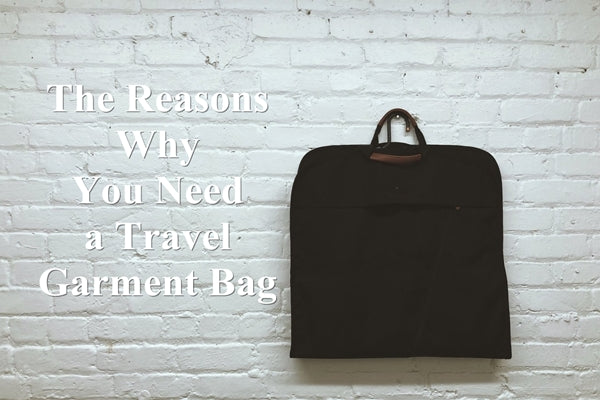 What is a garment bag?
Garment bag is a kind of luggage specially designed for carrying formal wear. If the item is stored on a hanger, the garment bag is designed for its transportation. They have several names, including dust cover, suit cover or tuxedo cover.
Their basic design includes a protective outer layer that can withstand the trunk of a car, the cargo compartment of an aircraft, or a dusty closet. The inside is usually lined with a layer of soft material to cushion your clothes and prevent it from wrinkling. Two carrying handles and a bag with a loop on the door hook or closet stick are also standard features.
Why You Need a Garment Bag?
For anyone who wants to safely move high-value clothing, a clothing bag is an essential travel item. These special luggage items also bring additional benefits as a valuable part of any luggage strategy. Other benefits of garment bags include: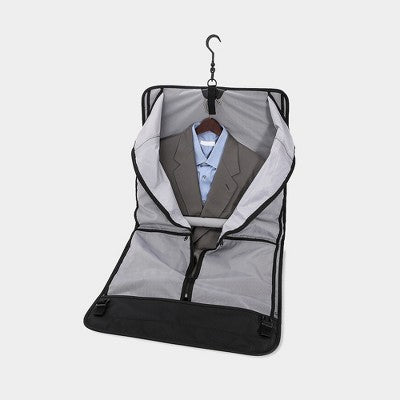 The perfect partner for a weekend trip
Clothing bags are ideal for transporting special equipment on any occasion, but their sturdy structure and sufficient carrying capacity ensure that they are the only luggage you need during a short trip. Most of the clothes bags can easily hold 1-2 nights' clothes, as well as a pair of shoes, some socks and underwear! Throw the whole bag on your shoulders and conquer the weekend!
An Acceptable Flying Partner
As long as the clothing bag is not as full as a suitcase, some airlines will not treat it as your carry-on luggage, allowing you to put it in the overhead luggage cabinet or on your lap-except you carry it with you s things. Some flight attendants even allow clothing bags to be hung in the low-altitude area of the aircraft during the flight. Before your flight takes off, please check with the customer service department in advance.
There is extra space in the duffel bag
The garment bag can hold a suit or clothes for a few days, freeing up more space in your main duffel bag to carry additional items. Maybe it's an extra sweater on a cool night, an extra pair of sneakers during leisure time, or even a small gift for relatives. With a weekend bag on your shoulder and a clothes bag in your hand, you don't have to travel naked, thanks to this perfect combination.
Long-term wardrobe protection
Over the years, you have spent a lot of money in your wardrobe, so you need to protect your precious clothing when storing it. This is especially true for clothing made of leather, wool or suede.
Exposing high-value clothes to the natural environment, even if stored in the closet, will cause irreparable damage to your clothes. Insects such as dust, mold, humidity, humidity, and moths are all potential threats to long-term packaging of clothing.
Choosing high-quality (avoid plastic or non-woven) clothing bags can protect your clothes from wind and rain, preventing holes, discoloration, mold, or odors.