When we shop for a new laptop backpack, this kind of confusion often occurs: What is the best laptop backpack?
The perfect backpack for a laptop
Before I started, I was a white-collar worker in a company.I really like all the inner pockets and they help me stay organized, which is important because I need to carry a pile of papers with me every day.It has two compartments - perfect for my laptop and iPad.
Store your laptop and tablet in your padded compartment.It can hold a 15.6-inch laptop and comes with an extra belt to hold it in place.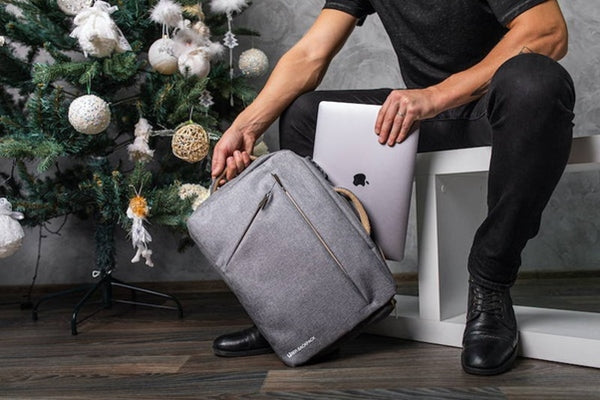 Here are 5 essential features of your laptop backpack:

An fashionable Appearance
Function and style go hand in hand.Whether you choose your wardrobe or your vehicle, you want it to reflect your personality.Your laptop bag should not shy away from your personality either.This means that you don't have to stick with old black when you have multiple colors to choose from.VIP laptop bags have a wide range of bright colors to choose from, allowing you to feast your eyes.

Sturdy and Durable
Laptops are a symbol of convenience and are definitely an investment, so security is just as important as maintenance.It is well known that materials such as leather, nylon and polyester are the durable materials for laptop bags. Laptop in backpack often reinforced with layers of foam and fabric, can be used as shock absorbers for laptops.For backpacks with laptop cases, the thick padding at the bottom adds security.It is also important to ensure that the clasp, clip and zipper are intact.Flaps should be in good condition and if Velcro is present check that they can be sealed without leaving any gaps.

Checkpoint Friendly Design
A laptop bag with a checkpoint friendly design is the ultimate choice for frequent business travelers.This means that only the laptop part is fully unfolded, so it can be examined on the X-ray strip without any obstacles.The Vip laptop bag also has this unique feature, so it gives the security scanner at the airport baggage counter an unobtrussed view without wasting valuable time.

Spacious Interior
The laptop bag must be well spaced so that you can keep accessories such as chargers, hard drives, tablets, speakers, etc.These compartments help you save time and avoid wire tangles.It's best to have some extra space so you can store snacks, pens, notepads, or any other necessities while traveling.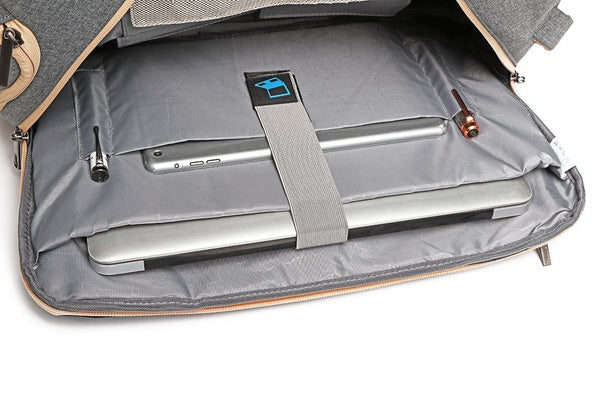 Suitable for Your Laptop
The ideal laptop bag will keep your laptop safe, but will fit tightly enough to carry without fear of slipping.Before buying, make sure your laptop case is the right size for your laptop.The VIP laptop bag is designed to provide maximum security for your laptop, allowing you to travel without fear.

Next time when you buy a laptop bag, keep these tips in mind and buy yourself a great laptop bag.