If you are looking for school equipment like backpacks and lunch boxes, the best way to save is to buy quality brands. Everyone likes to spend more money on equipment, and then let their children use it for a few years. Some lower quality bag tend to tear, break or have zipper problems in the middle of the year, and then you will replace them before the end of the year or replace them every year.

You can find durable backpacks and equipment with coupons before buying. In addition, many shops deliver backpacks to your door for free. This is the benefit of ordering backpacks online and enjoying free shipping. Many online stores will provide free shipping and discount codes on the homepage.

 The best middle school backpack

This reversible backpack has a funny design, it is reversible and can be used on both two sides. Turn the backpack inside out, you can easily get a different style and color of the backpack, and the function and the size of the backpack will be intact at the same time.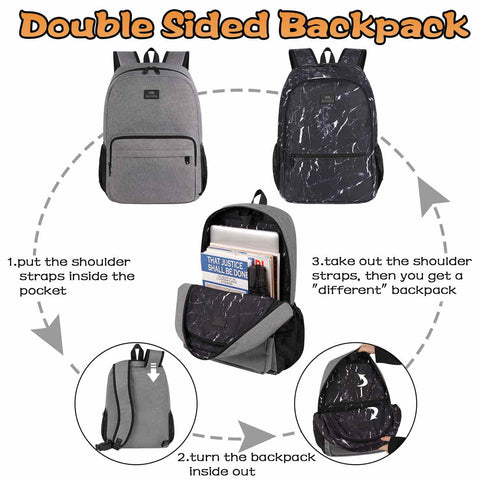 Made of water resistant nylon material could withstand heavy use and harsh conditions. Stury zipper and shoulder straps ensure long-lasting everyday usage. It is perfect for middle school students.

The best high school backpack

The college bookbag owns 17+ independent pockets for large storage and organization for small items.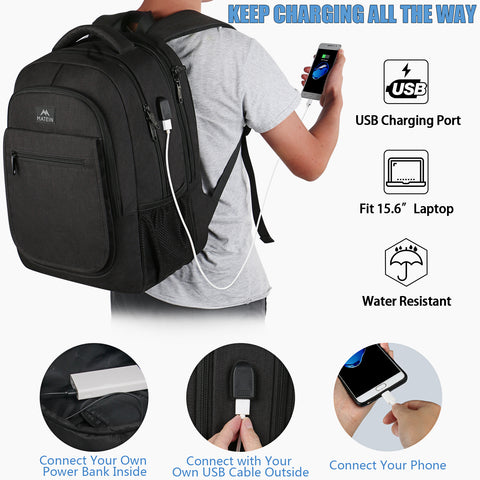 3 spacious main compartments with many hidden pockets can accommodate lots of stuffs like high school supplies, clothes, stationery, notebook, cord organizer. Also has side deep zipper pocket for easy access essentials, side elastic net pockets conveniently hold umbrellas and water bottles.

The most important thing is it has multi-panel padding back design, giving you maximum back support. Adjustable padding shoulder straps help relieve the stress from your shoulder.

The best college backpack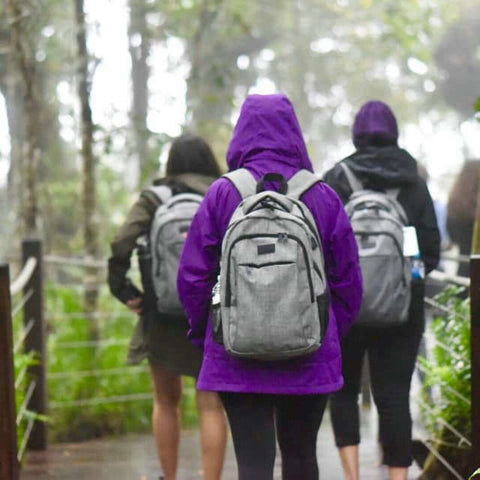 This is best seller laptop backpack on Amazon. There is a laptop compartment for you to store laptop. Comfortable airflow back design with thick but soft multi-panel ventilated padding, gives you maximum back support. Made of Water Resistant and Durable Polyester Fabric with metal zippers, ensure you a secure and long-lasting usage everyday / weekend.


With built in USB charger outside and built in charging cable inside, this usb backpack offers you a more convenient way to charge your phone while walking.

The best lunch backpack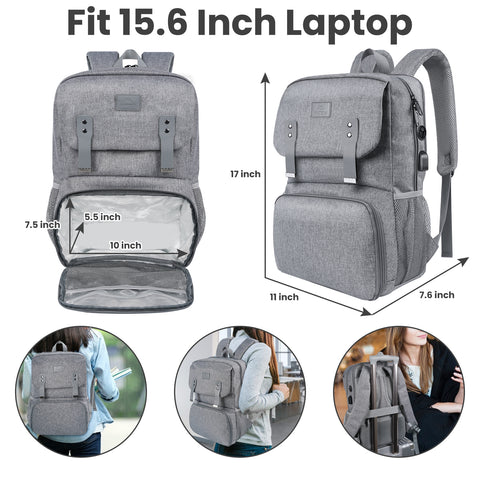 Matein bookbag with lunch box adopts environment-friendly and durable Oxford cloth and insulating aluminum foil, which can keep food fresh for 2-4 hours and protect school supplies from getting wet. The non-toxic materials in the lunch box make your food safer.

Don't worry about leaving your laptop. There is a seperate laptop compartment. You can store your laptop safely.