Do nurse students need to bring a school backpack with wheels to school? Maybe this problem is bothering you. On the one hand, because there are so many books to carry, the rolling backpack solves this problem well.
On the other hand, the rolling backpack is not suitable for all weather, and it is difficult to carry it on rainy days. If there are a lot of stairs on the way to class, it will be more difficult to carry a rolling backpack up and down the stairs.

Let's take a look at what everyone said and their views.

"I just used a regular nurse backpack. The same one I carried junior and senior year of high school actually so it was a few years old. Of course our parking garage was right across from the health careers building so I was able to keep books in my car and switch them out as needed (ex: peds lecture in the morning and cardiology in the afternoon I wouldn't carry both books around all day)"

This was said by bugya90. If you have a car, this is indeed a good idea. You only need to bring the books you need this morning or afternoon, and leave some of the textbooks in the car.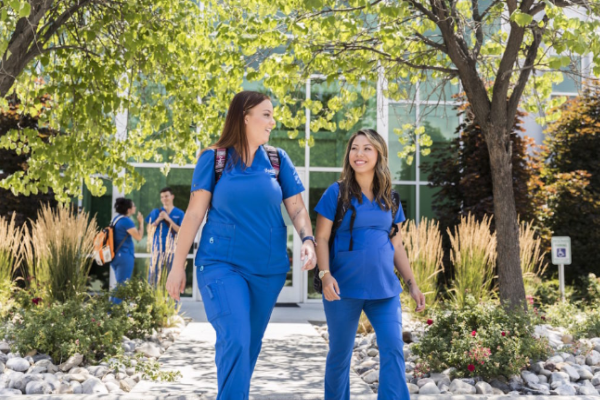 "Unless you really need a wheeled bag for some reason I suggest a regular backpack. I rarely need to carry more than my laptop, 1 binder, a notepad, and a lunch. Most of our books have online versions you can access with buying the physical copy, and many of my classmates just bought the e-book for reduced price."

This was said by verene. If you don't want to carry more physical books, buying e-books is indeed a good choice. You only need to bring a laptop(or ipad) and some books. It is indeed the greatest advancement of the age to store all the knowledge of books in a laptop!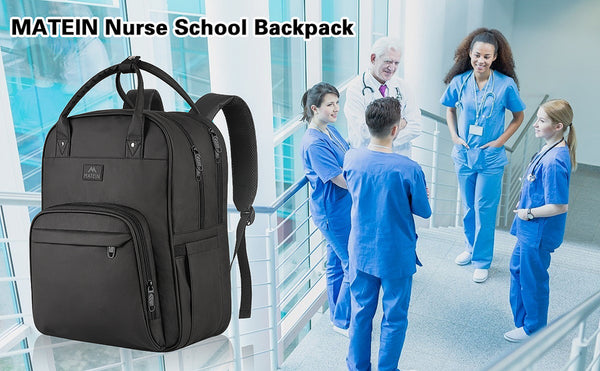 "Well I haven't started my program yet but I did buy the Matein wheeled backpack. I will be taking a bus and doing some walking to get to campus and I'd rather save my back! I love the size and the number of pockets and the laptop space. It came highly recommended to me!"

This was said by Jessica. Compared with driving by yourself, taking a bus requires more walking time. If you carry a heavy backpack for a long time, it may damage your back. Therefore, choosing a rolling backpack can reduce your back pressure.

Based on the perspectives of the above three people, it is not difficult to find that if they are not carrying heavy books, they all feel that there is no need to carry a rolling backpack. But rolling backpacks can indeed protect the back from damage!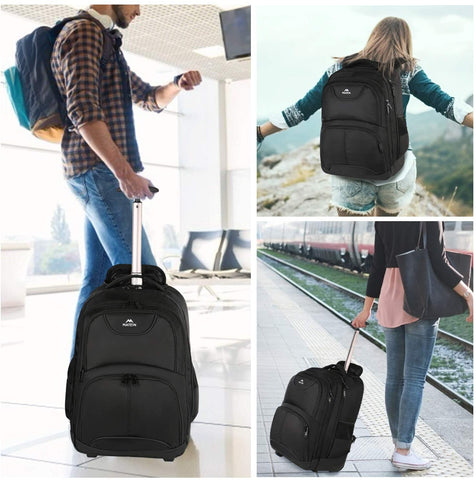 You can decide whether you need to buy a rolling backpack according to the number of books you carry.