Taking your own dog to travel is a very happy thing, right? However, flying with a dog can cause many problems, especially for beginners. Airline policies vary based on the size, breed, and temperament of the dog, as well as cabin and cargo rules, so there are many things you need to know before attempting to bring a dog on an airplane.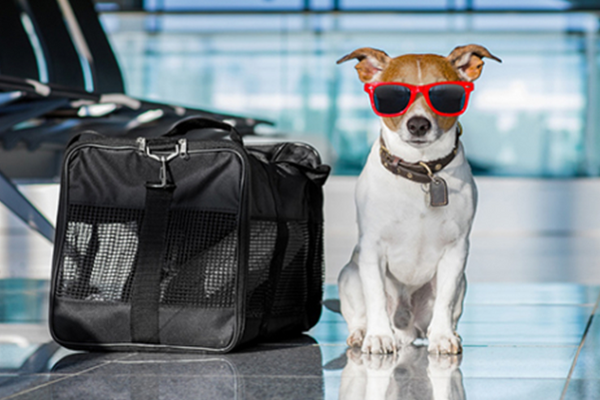 If you are lucky enough to travel with your dog, there are a few things you should keep in mind for your dog's safety and well-being.

1. Know the rules for bringing small dogs and large dogs
For traveling with small dogs, most domesticated dogs weighing less than 20 pounds can travel with their owners in the cabin. Owners cannot simply take their pets on the plane. Dog owners must abide by a number of rules and restrictions before traveling in order to allow small dogs.

For traveling with large dogs, dogs over 20 pounds must travel in the cargo hold of the aircraft, unless they are emotional support dogs or service dogs. When you plan to travel with larger dogs, make sure that the airline you use offers travel options for larger pets. If you choose cargo hold transportation, you will not be able to see your dog during the entire flight. The temperature in the cargo compartment may fluctuate, and if you don't pay attention, problems are prone to occur.

2. Make travel plans as early as possible

Most airlines do not allow you to book pets via freight 10 days before travel. Check when your airline allows pets to fly, and try to make travel plans for pets as early as possible to avoid stress.

It is recommended to look for direct flights and avoid flying on holidays when airlines and airports are busier than usual to minimize the risk of any problems.

3. Carry a suitable cage
In general, your cage or crate needs to be durable, well ventilated, strong handles, and leak-proof at the bottom. You should also clearly mark your pet cage with the words "live animal" and an arrow indicating the upward direction. Your label should include your name, phone number, address, and destination contact information.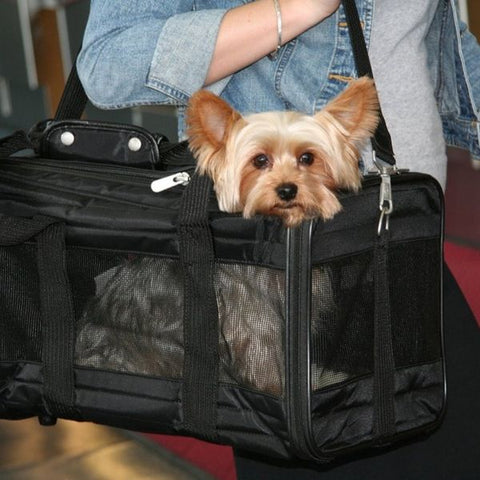 4. Prepare the dog and its necessities
Because it is a long-term flight, it may not be suitable for some stressed dogs or highly anxious dogs. Therefore, it is best to understand the flight characteristics of your pet in advance and conduct adaptive training. Before starting a real flight, let it have a preliminary understanding of how it feels to fly.

At the same time, in order to deal with various emergencies, you should always consult your veterinarian about food, water and medicine. Put enough food, toys and snacks in your carry on backpack.