What is the Best Backpack for Airline Travel?
Anxiety of Airline Travel
When you're packing the secure travel backpack for weekend trip or long journey, airline travel is always accompanied by moments of anxiety. Heavy traffic, long lines at check-in then realizing your luggages are overweight or the wrong size of airlines, leading to a delay on your travel plan.
Key to find the best backpack for airline travel
You might think the mainly luggage problem is related to checked baggage. However,carry-on baggage rules are constantly changing, which means that no one can escape this fear. When looking for best backpack for airline travel, it's better to choose whether your new backpack actually fits in the overhead compartment or under the airplane seat.
If you're concerned that your carry-on items don't meet tsa backpack requirements for an airplane, here are several ways to address the issue. Firstly, check the airline's baggage restrictions before packing and make sure your baggage conforms to the TSA-approved backpack and baggage size provided .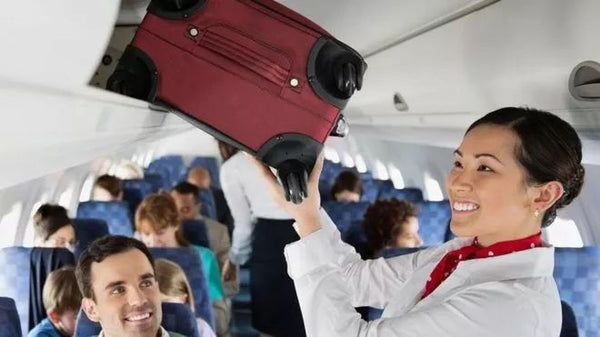 How to solve the problem that carry-on doesn't fit the TSA requirements for carrying it on the plane
On the other hand, purchase a bag that specifically considers the TSA and airline's personal belongings requirements. Such bags and backpacks should be small enough to fit the seat in front of you, while still maintaining the comfort and durability you expect.
Max personal item sizes of airlines in the USA
Generally the space under the airplane seat can normally accommodate a backpack that is 18 inches long, 14 inches wide and 8 inches high. Here are the maximum personal item sizes for some of the largest U.S. airlines (as of April 2020) :
American Airlines: 18 x 14 x 8 inches
United Airlines: 17 x 10 x 9 inches
Southwest Airlines: 18.5 x 13.5 x 8.5 inches
JetBlue: 17 x 13 x 8 inches
Frontier Airlines: 18 x 14 x 8 inches
Spirit Airlines: 18 x 14 x 8 inches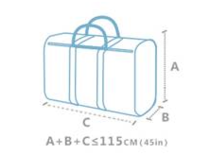 To make it easier to find the best backpack for airline travel, we recommend three of the best travel backpacks.Just find the right bag for your carry-on and enjoy the worry-free experience the next time.