Do you know what's the best laptop backpack for traveling when you're going to travel?
Traveling needs to carry every gears you need,such as chargers, power banks, documents, etc. Which is always very messy. A large travel backpack, not only has the main compartment, the auxiliary compartment, but also has functional pockets, shockproof compartments, making your messy luggage is stored in an orderly manner. Would you like to have such a backpack? The following backpack meets all your travel needs
This travel backpack made in very large capacity,45L with 20+ organizer pockets help to organize your gears. TSA laptop backpack with multi-compartment holds your passports,clothes,makeup,toiletries,book,keys,iPad,pens,and travel supplies, and with a padded sleeve and velcro strap for 13",13.3",14",15",15.6",17" Inches Laptops/Macbooks/Computers.
Why we said this backpack is the best travel laptop backpack,because of its TSA checkpoint friendly design.
TSA Backpack Friendly Function saves more time at airport security checkpoint. The compartment with smart lay-flat technology can simply unfold to 90-180 degree. Ensures a Convenient and Quick TSA scan.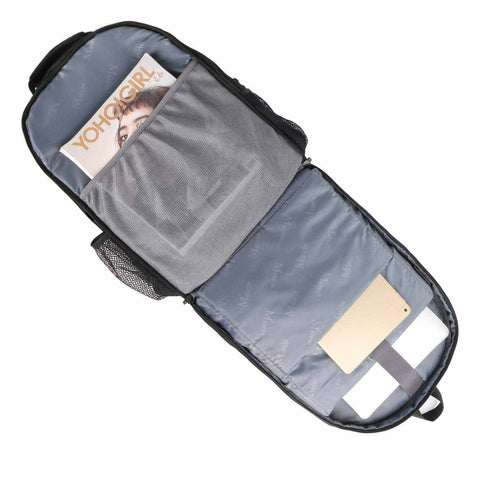 Enjoying the beautiful scenery and listening to music while traveling is the most pleasant thing. Our backpack is equipped with a headphone jack and a USB interface, You can charge your phone anywhere without worrying about power off while listening to music. Our backpack is made of waterproof fabric.It can protect your luggage from getting wet even it rains suddenly while traveling.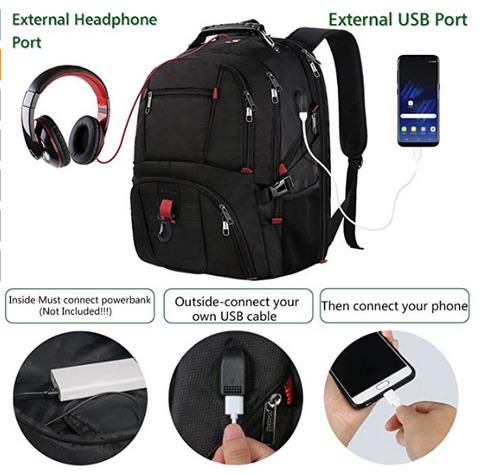 Ergonomic design with thick,soft and breathable mesh back padding,helping you distribute the weight,you won't feel heavy even when it's full.  
There's also a luggage strap designed on the back that can attach to luggage handle tube,which make your journey easier.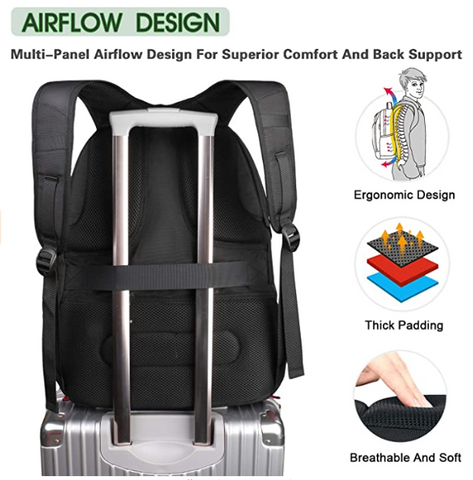 Here some related questions for reference:
What is the best laptop backpack for travel?
Can i travel internationally with a backpack and laptop bag?
What's the best travel backpack for a laptop?