Choosing the best travel backpack or with a school backpack on wheels starts with looking at the typical characteristics of the best backpack with four wheels.
Easy to use
The best wheeled luggage is easier to use than most other types of carry-on luggage.When you need to get somewhere quickly, just strap it onto your back.You no longer have to worry about the stairs at the train station, the uneven streets, the muddy areas or the space to push your luggage behind you.
Your best rolling suitcase becomes a part of your personal life and you can start your business easily and quickly.The best bags for traveling abroad are also great for travel, especially if you have to make multiple stops for sightseeing and need frequent access to the contents of your suitcase.
Alternatively, if you are in a position with a smooth surface and a lot of space, you can carry your 4 wheel backpack behind you.This is ideal if you are walking from one terminal at a large airport to another, or crossing city streets from a train to a hotel.
Functional Design
Most of the best wheeled rucksacks are designed to be easy to carry.They are constructed in such a way that they are well balanced over long distances.Some come with two straps and a belt that wraps around your waist, so your back weight is comfortably balanced.Imagine your hands at ease when dealing with foreign border guards, airline personnel, and train conductors!You really need a wheeled backpack with a belt around it.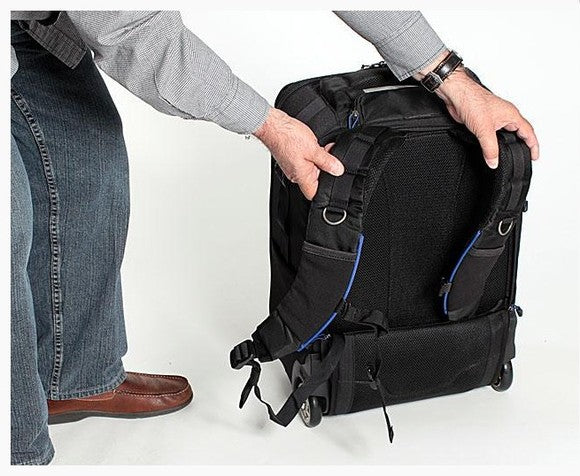 Best Wheeled Backpack - Easy to access
The best traveling wheeled backpack is carefully designed so that you can easily access the most important items.Most backpacks have easy-to-use pockets and pouches in the front, which are useful for storing things like money, passports and other travel documents.Some come with kettle stands and other useful places to secure travel accessories such as wallets, umbrellas, maps and mobile phones.
Unlike a traditional backpack, the best wheeled backpack for adults is open sideways, like a traditional suitcase.This way, you can pick up and put things more easily, and pack and organize clothes in a more practical way.You don't have to dig deep to find out what's important!
Stylish and Charming Best Wheeled Backpack
Frankly: once you have more than a certain age, you will not be seen as backpackers: you want to have more fashionable aesthetic feeling.You are no longer in a hotel, and you know that it is impossible to go into a modest and nice hotel with a plain knapsack.
The most travel-friendly roller bags look professional, inviting and stylish.When you use the best wheeled luggage, you won't be seen as anything but an experienced traveler.Small rolling backpacks with wheels are common on the streets of Vancouver, both for business and tourists alike.