It is probably the dream of most of us to make money while traveling around the world. With the increasing development of technology nowadays, many occupations allow telecommuting.

The advantage of telecommuting is that you no longer need to carry a briefcase or business laptop backpack to work in a fixed building every day. You can travel because of the company's needs, but you can also go on a trip you want to leave without worrying about resignation, because your work is free!

So what kind of job can realize the dream of traveling around the world? Here are a few careers recommended to you. Those who are interested can read down:

1. Photographer
In order to find the most beautiful scenery, photographers will not stop at the beauty of their city, or even the beauty of their country. If you have a nuanced eye for observing things and know how to market, you can step aside and travel the world and sell photos as a job to live.

2. Volunteers
The salaries of volunteers are really not high, and they are replaced by broad knowledge. If you want to travel around the world, participating in a worldwide volunteer organization is a good choice.
Volunteers usually provide accommodation, so you don't have to worry about no place to sleep. Connect volunteers with specific skills or abilities to landlords seeking help in these areas. The method behind this is work exchange, where volunteers spend time helping out locally in exchange for food and lodging.

3. Travel writer
If you are an writer, include book writers and travel writers. You need to go to different places to get more and different inspirations. Carry a laptop with you and put it in your travel laptop backpack. Pick up your carry on backpack and you can become a backpacker. Go to all parts of the world to get inspiration and find your true self.

4. Graphic designer
Graphic designers do not work much abroad, although there are many job vacancies in Japan, Europe, Australia, and the United States. Compared with most other occupations, graphic design is more suitable for freelancers and remote work, because most of them are done online.

You obviously need artistic and technical skills to succeed, but it is equally important to be an excellent network person (looking for customers) and communicator (building rapport with existing customers). This is a highly competitive industry, so internships and work experience are a must.

5. Flight attendants
Flight attendants spend most of their time in the sky, but they also have the opportunity to use their spare time to explore new cities. And flying is free.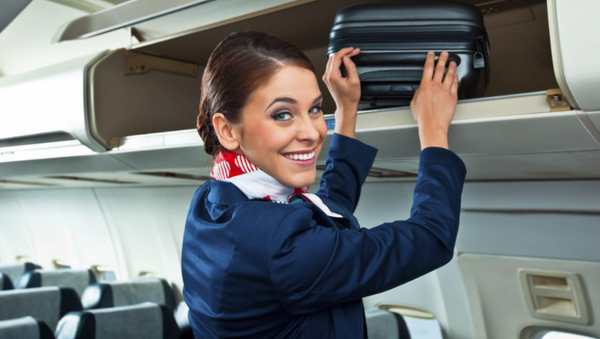 Thank you so much for seeing the end! The five occupations I give examples are relatively common. Not only the above 5 professions can realize the dream of traveling around the world, but there are also many professions that are worthy of your exploration, such as language teachers, tour guides, hotel test residents and so on.
Shop Matein carry on backpack now