Domestic or foreign travel involves talking to locals. There are many ways to interact and meet people from all over the world. Here are some tips to completely immerse you in the destination and the people there. Take a carry on backpack to travel around the world!

1. Learn the language and start a conversation
The best way to talk to locals is to use their own language. Having language skills and learning the local culture is essential to integrate yourself into the new world. If you try to communicate in the local language, people are more likely to talk to you. You don't need to be very familiar with the language. You can learn some basic greetings and you can immediately get closer to the locals.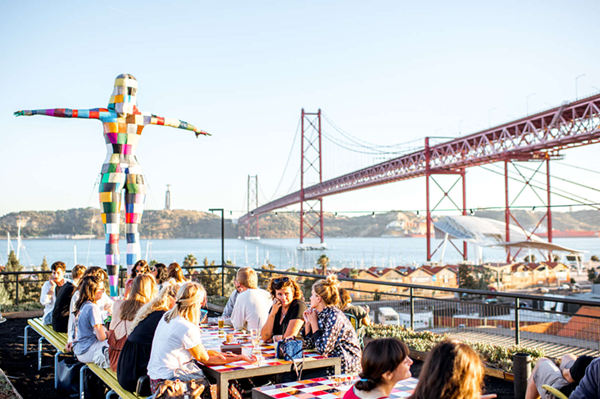 2. Chat with locals online
Many instant messaging websites and traveler forums allow you to connect with the people you will visit. Ask them to provide suggestions on places to visit, travel locations, and locations of famous local attractions. This will enable you to understand the real life of the people in the area.

3. Try couch surfing – live with locals
Couch surfing is an easy and affordable way to stay in your destination and get to know your landlord. You can connect with people in more than 150 countries around the world. Choose your location, find the right host, then meet, put down the large travel backpack and stay.

3. Dine or try at a local restaurant
Set aside popular tourist attractions and taste some real authentic food. You can ask people nearby about the best local dishes and why they are so good. Get advice from the locals, but also read the reviews.

4. Talk to people on the way in the car
When traveling to a destination by plane, train, cruise or bus, try to start a conversation with someone. You may find a local person or know someone who lives there.


5. Find a job or volunteer
If you are staying for a few weeks, consider finding a part-time job or volunteer. Call a local charity and provide free labor. The same social benefits apply. In addition, the indulgence of holidays can become boring. This will provide you with a "working day" and will also allow you to meet local people at work.

5. Enjoy and stay friendly
Keep a friendly attitude, usually the locals will respond very warmly to you. Keeping an open mind while traveling is essential to fully embrace the new experience.
Shop 17 laptop backpack now