Dry Bag Backpack Decription
Matein Dry bag backpacks that are built for adventures. One dry bag can be used on mutiple occasions, such as daily use, beach, riding, surfing etc. 100% waterproof and lightweight material protect your items from getting wet. Carry your dry bag backpack on summer and enjoy yourselves!
Dry bag backpack Capacity: 20L;
Dry bag backpack Weight: 

9.6 Ounces;

Dry bag backpack Dimensions: 12.6 x 6.5 x 14.5 inches;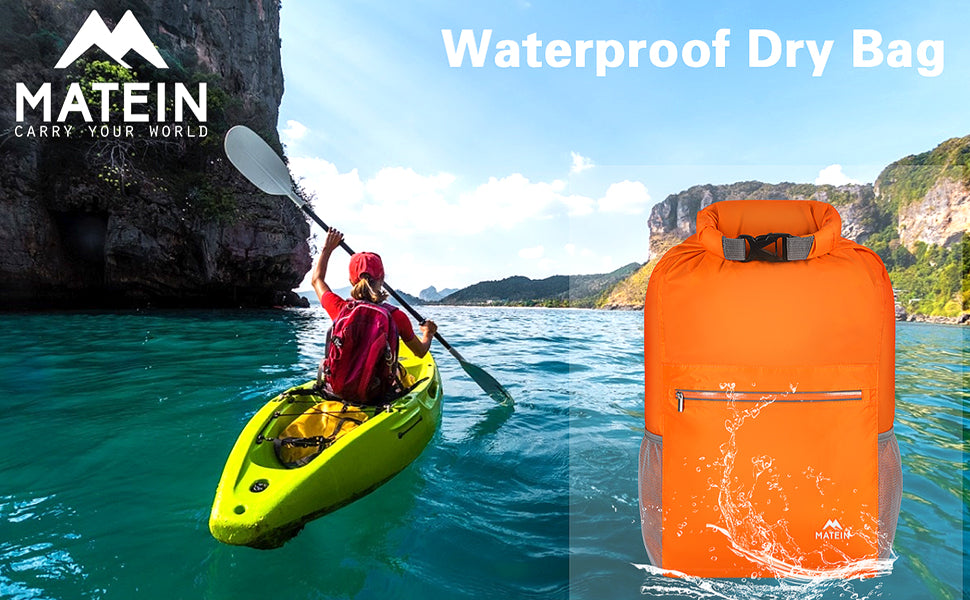 Waterproof Dry Bag
Lightweight Dry Waterproof Bag Backpack with Storage Bag for Floating, Rafting, Swimming, Boating, Kayaking, Camping and Beach

Storage Bag
The storage bag can store the entire dry bag into the size of a folding umbrella, which takes up little luggage space when traveling.
Wet Dry Separate Bag
With premium material, additional wet bag have the same excellent waterproof performance as dry bags.
Waterproof Dry Bag
Waterproof Dry Bag provide a good sealing environment, protect your items from getting wet when you are kayaking, floating, boating, and swimming.Reflective Strips Protect you Safer and Reducing the Possibility of Injury at Night.